It is the longest automated metro system in the world, complete with luxury compartments, Wi-Fi and air conditioning. But will Dubai succeed in luring sheiks out of their cars in an emirate where gasoline only costs 25 cents a liter?.Dubai's New Metro Is Fit for a King, But Will Locals Ride It?
The Top 50 ranks the top publicly traded companies listed on the stock exchanges of the UAE, Qatar, Saudi Arabia, Bahrain, Oman, Kuwait and Jordan, as compiled at the close of business on April 8. Top Gulf Companies 2009
GDP Fetishism – by Joseph E. Stiglitz
Striving to revive the world economy while simultaneously responding to the global climate crisis has raised a knotty question: Are statistics giving us the right "signals" about what to do? In our performance-oriented world, measurement issues have taken on increased importance. What we measure affects what we do.
No quick end to the recession
Consumer credit will hold back economy for years
Declaring the end to the economic recession in light of the sharp fall in consumer credit conjures up images of former President Bush aboard the Aircraft carrier USS Abraham Lincoln in May 2003 declaring the end to "major combat" in Iraq.
Divining the future prosperity of Asia through tortoise shells and tea leaves of the past or market indices of the present yield equally questionable results. Talk of an Asia-led global recovery, based principally on stock-market performance and a very modest uptick in exports to China, overstates the effects of stimulus spending and the as yet unsolved restructuring challenges ahead for most of the export-oriented region.Which Way Up for Asia?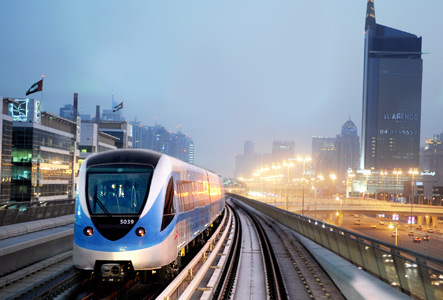 Dubai Metro