The Petroleum Sector is the largest industry of Norway. Today there are 60 oil fields in production on the Norwegian Continental Shelf. In 2008, they produced 2.5 Million barrels of crude oil per day. Norway is one of the top oil producing countries in the western world. In 2008, Norway is projected to surpass Canada to become the second largest natural gas producer in the world.
The Norwegian government receives significant revenues in the form of tax revenues from the sector. In 2008, this sector accounted for 34% of the state's total revenues.  The revenues are allocated to a special fund called the "Government Pension Fund – Global" which had a value of NOK 2275 Billion at the end of last year. (Note: 1 NOK = 0.1644 US$ on August 15,2009)
Growth of the Government Pension Fund – Global
Importance of the Petroleum Sector for Norway (click to enlarge)

The largest oil and natural gas company in Norway is  StatOilHydro (STO) which was formed by the merger of Statoil and Norsk Hydro's oil and gas operations  in 2007. StatOilHydro has presence in 24 countries and operates 2,300 service stations in Scandinavia, Poland, the Baltic States and Russia. Year-to-Date the stock is up nearly 31%.
5-Year Performance of StatOilHydro (STO):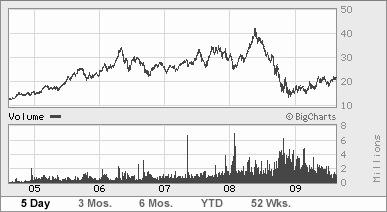 Top Countries to which Norway exported its natural gas in 2008:
(click to enlarge)
Source: Facts 2009, The Norwegian Petroleum
Ministry of Petroleum, Norway