One of the strategies for success with investing in stocks is to diversify one's portfolio across asset classes. This may include owing both US and foreign stocks. It is wise to have international stocks in addition to the domestic peers because their outperformance varies over a period of time. Generally foreign stocks have outperformed their US peers lasting many years at time and vice versa. US stocks have strongly beaten from 2008 to 2021. However last year international stocks outperformed for the first time in many years.
Click to enlarge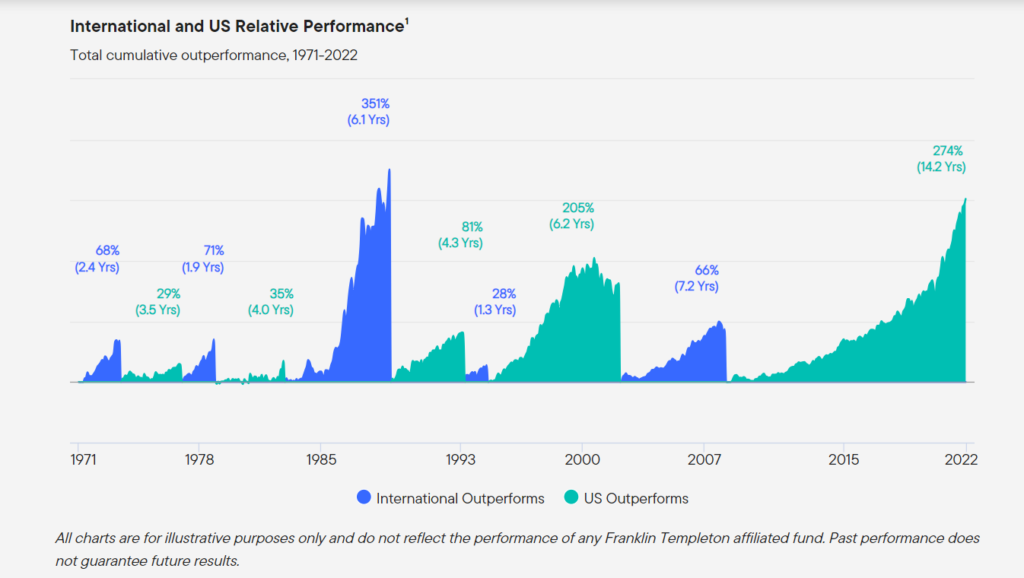 Source: Uncovering International Investment Opportunities, Franklin Templeton
It remains to be seen if foreign stocks' outperformance would continue thru this year and beyond.
Related ETFs:
SPDR S&P 500 ETF (SPY)
Vanguard S&P 500 ETF (VOO)
iShares MSCI Emerging Markets ETF (EEM)
Vanguard Developed Markets Index Fund ETF (VEA)
Disclosure: No positions