The homicide rate in the US is high compared to European countries. In this post, let's take review the how they compare. Though both are part of the developed world the homicide rate vary significantly between them. It is beyond the scope of this post to discuss why they vary so much.
The following charts show age-standardized homicide rate per 100,000 people.
Homicide Rate in the USA:
Click to enlarge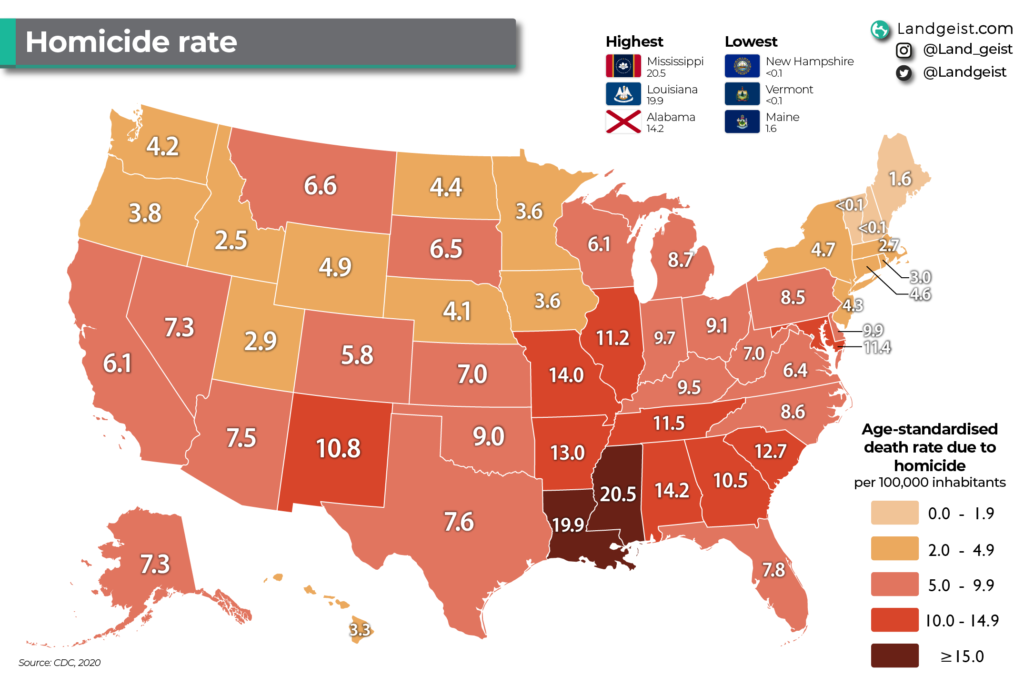 Homicide Rate in Europe:
Click to enlarge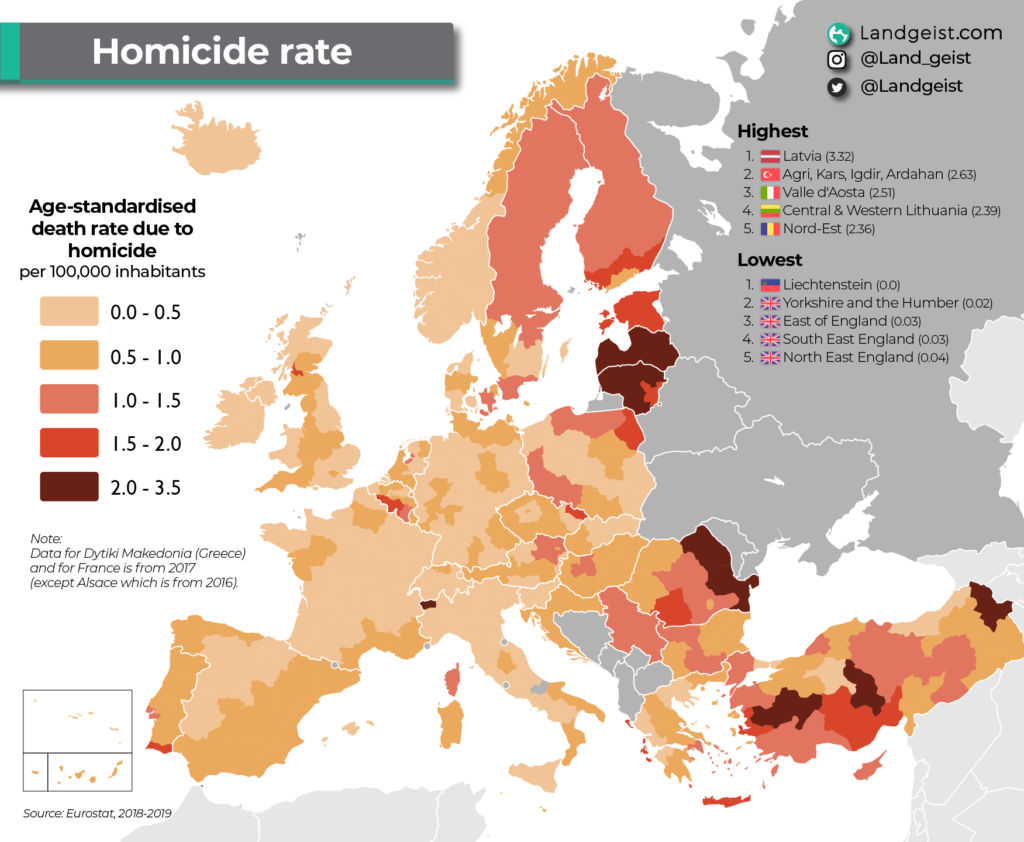 Source: Homicide Rate in Europe and Homicide in the US, Landgeist
A few observations:
The state with the highest homicide rate is Mississippi at 20.5 followed by Louisiana and Alabama.
In general, the deep southern states have high rates exceeding 10.
The lowest rates are in New Hampshire, Vermont and Maine.
Even the midwestern states have rates in excess of 9 on the average.
The prosperous states of California and Texas have relatively low rates.
The northwest states of Washington and Portland have lower rates compared to the awful deep south.
The highest homicide rate in Europe is in Latvia at 3.32 per 100,000. Only just a few states in the US have figures lower than this.
In fact, only just 7 US states have a lower homicide rate than the highest rate in Europe: New Hampshire, Vermont, Maine, Idaho, Massachusetts, Utah and Rhode Island.
A casual look at the above 2 charts show the massive difference. Europe is mostly yellow which is between 0.0 and 1.0.
None of the European countries have rates higher than 3.5. This is a shocking figure compared to the high rates in the southern states in the US.