India-based automaker Tata Motors Ltd's ADR used to trade on the NYSE under the ticker TTM. I recently found out that the company delisted its ADR in January. The final notice of termination of the ADR by the depository Citi can be found here.
ADR holders can contact the information agent at the address below to surrender their ADRs and convert ADRs to ordinary shares or receive the sale proceeds:
GEORGESON LLC
IN ITS CAPACITY AS INFORMATION AGENT,
SITUATED AT 1290 AVENUE OF THE AMERICAS,
9TH FLOOR, NEW YORK, NY 10104
OR CALL TOLL FREE ON 866-297-1264 OR EMAIL:
[email protected]
Source: NOTICE OF TERMINATION OF ADR FACILITY FOR TATA MOTORS LIMITED SHARES, Citi
Tata Motors has published a very useful FAQs document on their site regarding the delisting of the ADR. Click the below image to reach the site and review the details.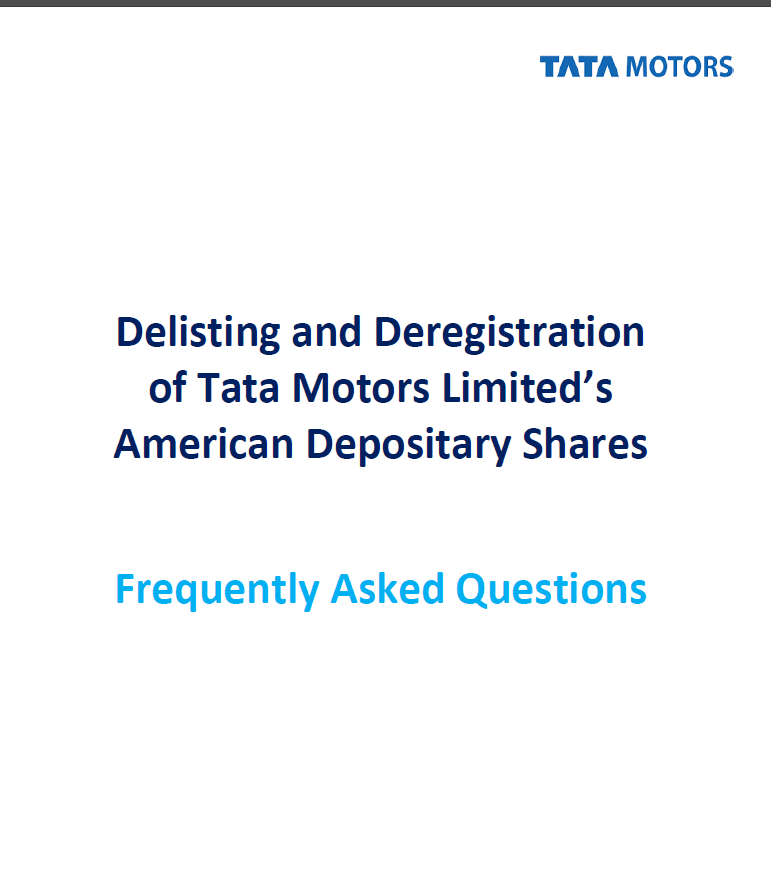 Source: Tata Motors