In the current Ukraine-Russia war, some 30 Western countries are sending weapons to Ukraine so that Ukraine can use those against Russia and defend itself. The lone Asian country that is also participating in this coalition is Japan. In addition, the global south is participating in this war by supporting Ukraine with arms as the map below shows. Major emerging countries such as China, India, Brazil and a host of others are not supporting either of the two parties to the war militarily.
Click to enlarge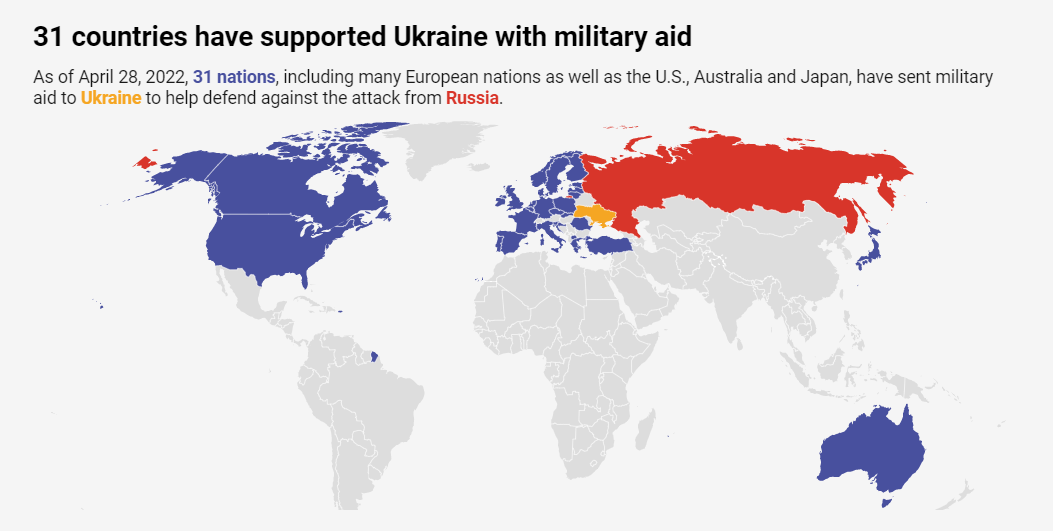 Source: The Western weapons fueling the Ukraine war, Asia Times
Though it is a proxy war for now, there is a huge risk should Russia ever decide to retaliate either directly or indirectly against any of the countries supporting Ukraine militarily.