One of the questions that many investors often wonder is when is the right time to invest. Or to put it another way, is it really a good idea to invest when there are so many reasons not to go anywhere near the equity market. For example, during the pandemic panic of early 2020 some investors not only pulled out of the market but also avoided investing any money after that. We all know what happened after that. Similarly in the past there have been many instances almost every to NOT invest in stocks. From Brexit to Interest Rates to Valuation Concerns and everything in between were reasons to ignore stocks like a plague. More recently we are worried about inflation, rising interest rates, the never-ending pandemic, etc.
However none of those reasons should matter for investors focused on the long-term. On a daily basis there will be something that makes buying stocks a dumb idea. But the key trick to ignore all the constant noises and keep the long-term goal in perspective. One should not be swayed by emotions or what the crowd is doing.
The below chart shows the growth of C$10,000 from 2001 thru the end of 2020. All through this period there have were a multitude of reasons to not invest some of which are hi-lighted. The multiple European debt crises drama being one example. An investor that simply ignored all the noises would have more than tripled his investment by 2020.
Click to enlarge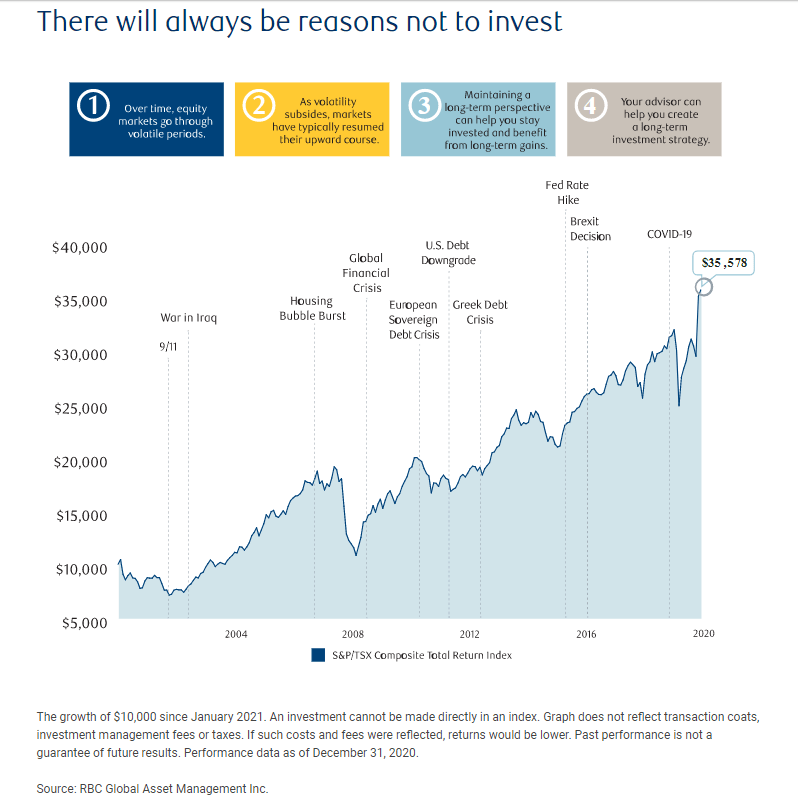 Source: ​INVESTING FOR THE LONG TERM – How to avoid emotional investing. RBC Global Asset Management
The chart below shows the growth of S&P 500 during the same period: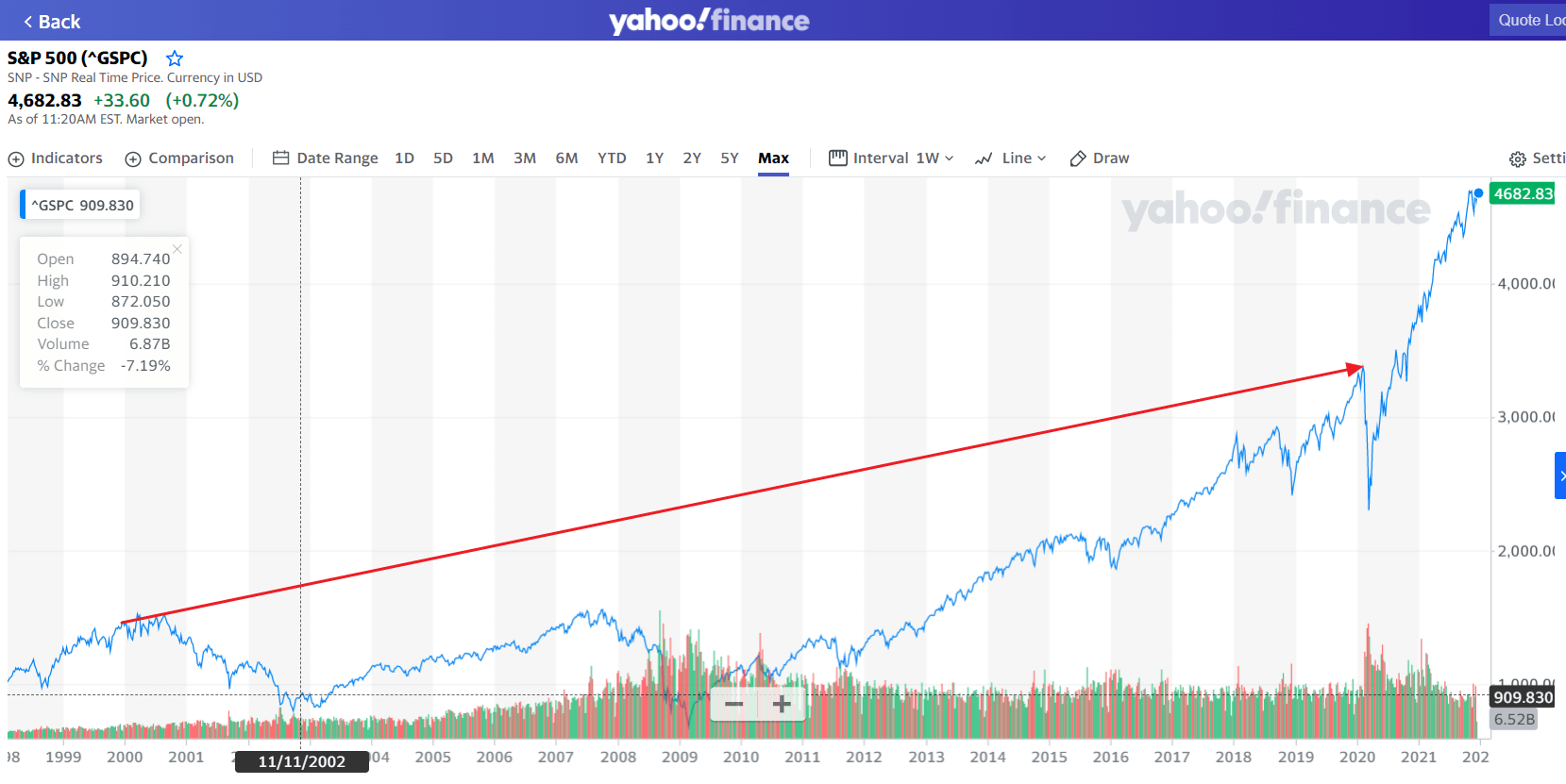 Source: Yahoo Finance
Similar to the TSX index, the S&P 500 also had a strong run especially after the Global Financial Crisis (GFC) of 2008-2009.
Related ETFs:
Disclosure: No positions