Pricing power is one key ingredient for successful companies. Firms that are able to raise prices on a consistent basis can enjoy continued growth in profits. One company that has successfully employed this strategy over many decades and continues to do is Walt Disney Co(DIS). The following chart shows the magic ingredient of pricing power that Disney has applied to the price of a single ticket to its Disney World theme park. Another American giant that has astonishing pricing power over its loyal customers is Starbuck(SBUX).
Click to enlarge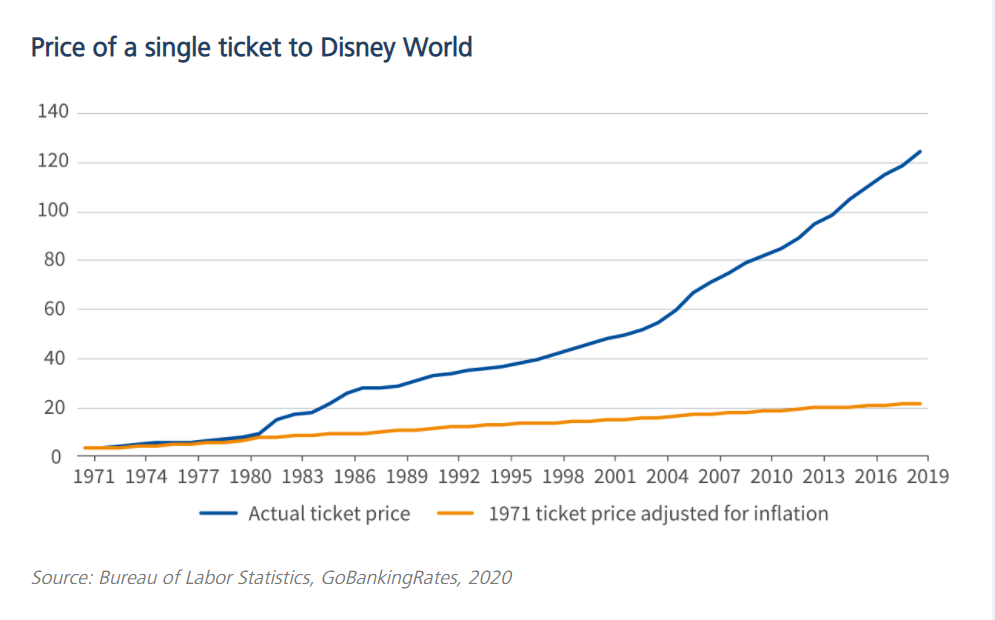 Source: Giles Parkinson, Portfolio Manager, Aviva Investors via Investment Office
The 1-Day "Standard Theme Park Ticket" in 2020 was $159.00 according to Disney's site.
Disclosure: No Positions