Stocks of electric vehicle makers are red-hot on Wall Street this year. While Tesla(TSLA) is the most popular of them all, other lesser known companies are also riding the bandwagon. China-based NIO(NIO) is one example. NIO's traded under $4.00 in the beginning of the year. Yesterday it closed at $53.51 for a growth of 1,231.09%. This rate of growth within a year is astonishing indeed.
Click to enlarge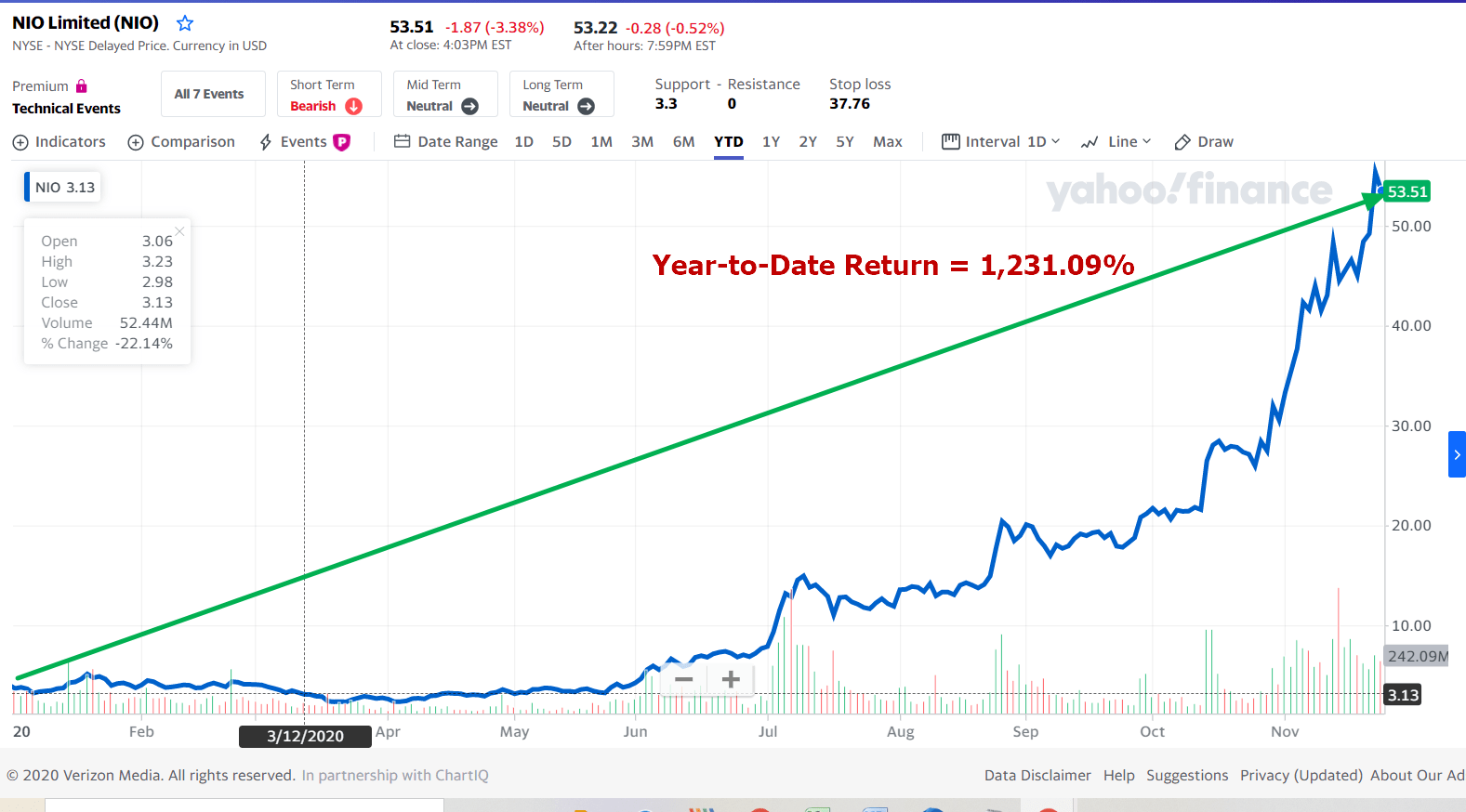 Source: Yahoo Finance
NIO's current market capitalization is about $73.0 billion. The company reported just $629 million in revenue for the last quarter.
Inquiring minds are wondering how high is too high for NIO.
You may want to check out:
Related:
Disclosure: No Positions