Tourism is an important industry in many countries of the world. The industry accounts for billions of dollars in economic activity and millions of jobs around the world. In some of the small countries such as those in the Caribbean, tourism is the main industry that the country's economy depends on. Below are some of the fascinating facts related to the economic impacts of Global Tourism:
Tourism accounted for 10.4% of global GDP in 2018 (i.e. US $ 8.8 Trillion)
One in ten all jobs are related to the industry
1/5 of all new jobs created in the last five years are in Tourism
In 2018, after manufacturing tourism was the second growing sector
Source: TRAVEL & TOURISM ECONOMIC IMPACT 2019 WORLD, World Travel & Tourism Council
Countries that ignore tourism as an industry lose substantial revenue.
With that said, the below infographic shows the fastest-growing tourism destinations based on 2019 data:
Click to enlarge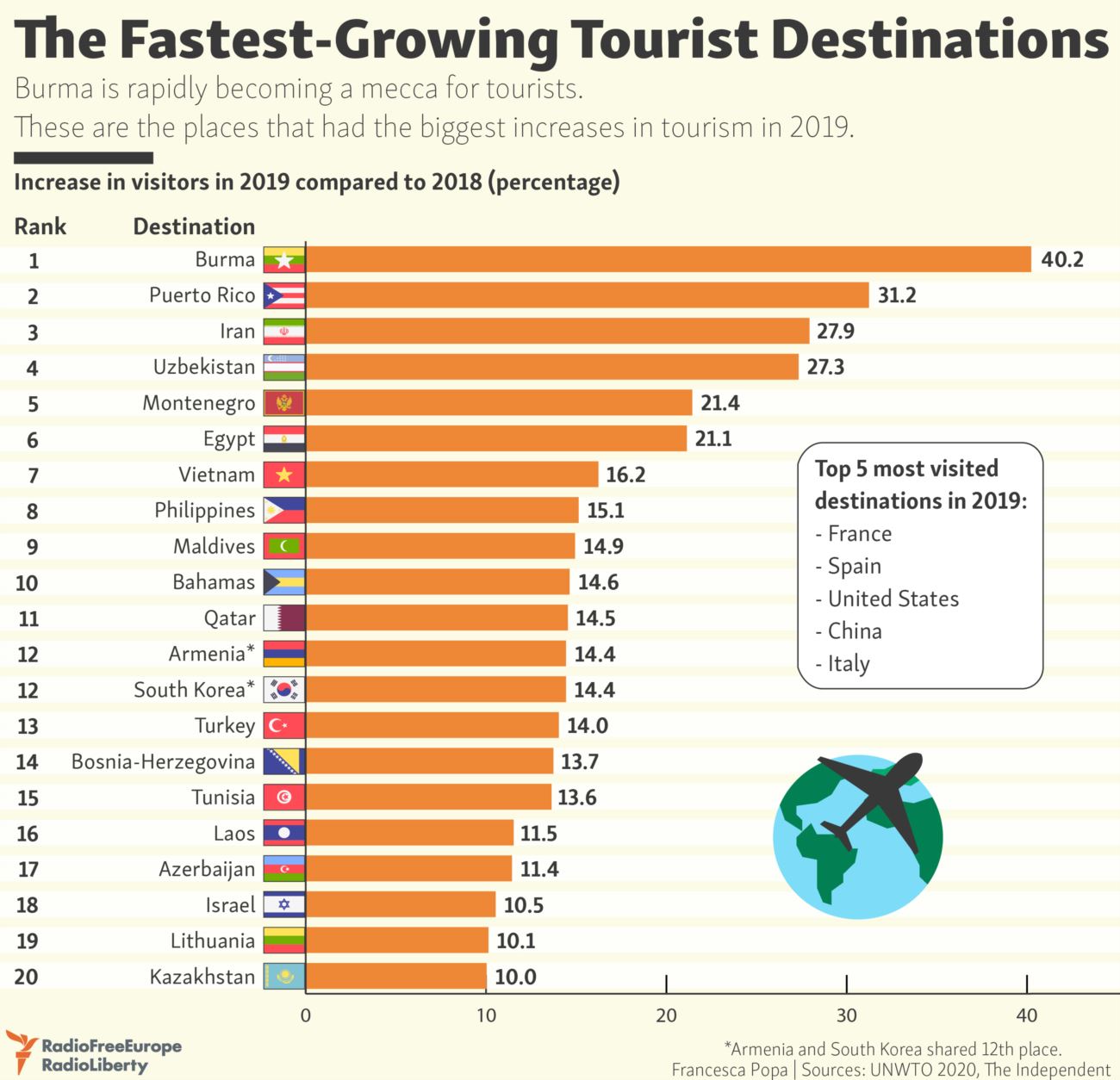 Source: RFE/RL