Campbell Soup(CPB) is the top performing stocks year-to-date in the US food maker sector. The stock is up by 48% YTD. The worst performing stock is Kraft Heinz(KHC) with a loss of 28%. The second best performer is General Mills(GIS).
The following chart shows the relative return of food companies so far this year:
Click to enlarge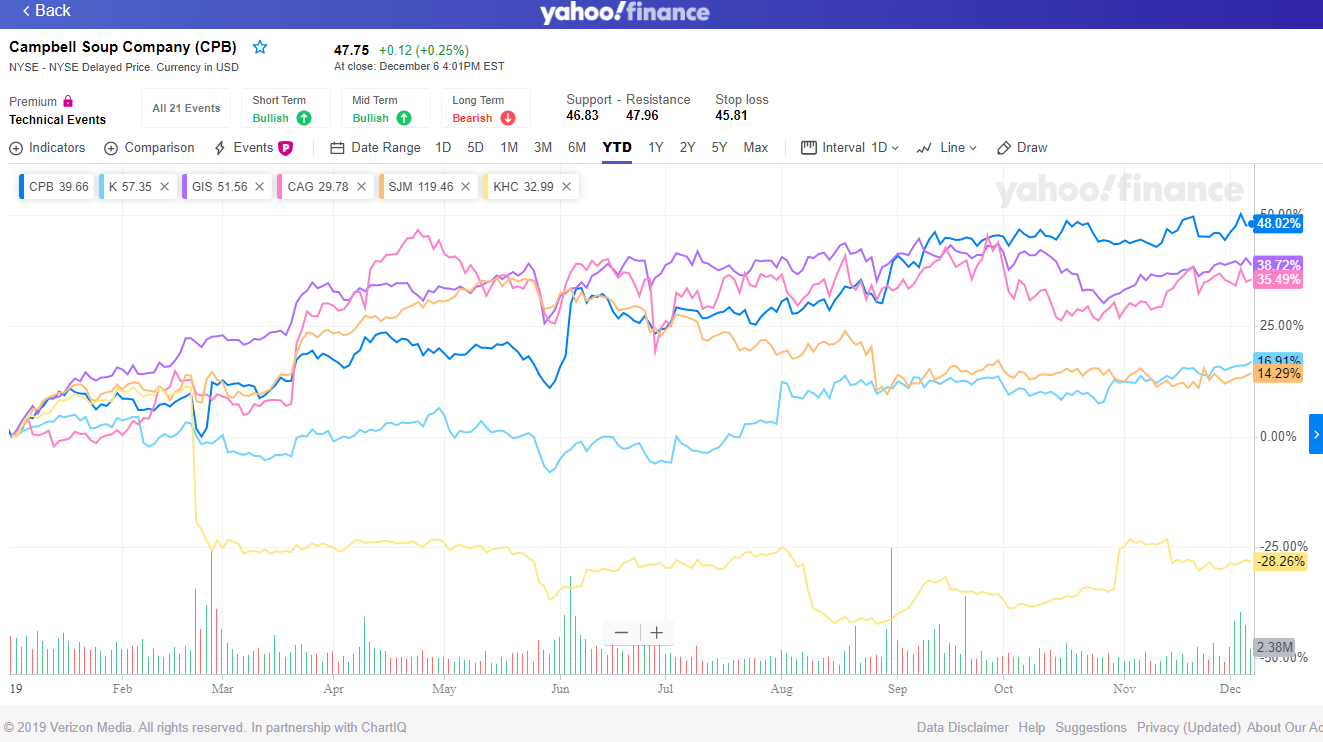 Source: Yahoo Finance
However CPB is trading at the highest forward P/E ratio of over 17.5. Investors are bidding up the stocks as if the turnaround is already complete. A recent journal article advises investors to wait until the stocks cools down.
Disclosure: Long GIS