The bull market in Indian equities continues as we approach the end of the year. Yesterday the benchmark Sensex Index crossed 41,000 for the first time ever in its history. Today the it closed at a new peak of 41,130 after reaching an intra-day high high of 41,163.
Click to enlarge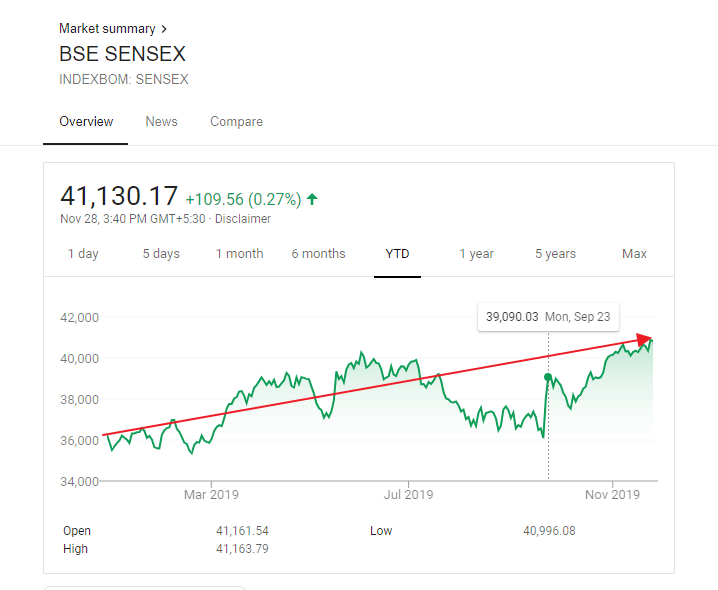 Source: Google Finance
Indian stocks have been soaring this year despite the economy performing not well. The GDP has declined for many quarters in a row and is well under 5%.  With the rise in stock prices, the forward P/E has shot up to over 19 which is much higher than the mean of around 16.
It remains to be seen if the current bull market can hold thru the rest of the year and possibly reach higher highs in 2020.
Related: