The current bull market in US stocks can be called as "The Most Hated Bull Market" in history. This is because unlike any other bull market, this bull does not have the feel to it. For example, there is nothing like the craze and euphoria that swept the country during the dot com mania of the late 90s. Even though today the NASDAQ is up over 23% year-to-date and has had an astonishing run since the trough of the Global Financial Crisis(GFC) of 2008-09, there is not much investor participation and moreover a handful of tech titans( FAANGs for instance)are powering the index to ever greater highs. Similarly, the S&P 500 has increased by over 20% on price terms alone YTD. Still the usual thrill of a bull market is not there.
Over the long run since the trough of GFC, the S&P 500 has shot up over 400%. The following chat and table shows the many bull and bear markets since 1962:
Click to enlarge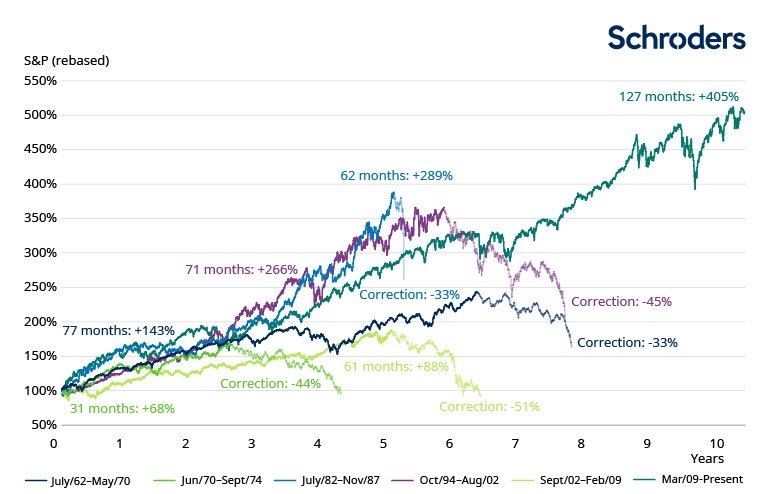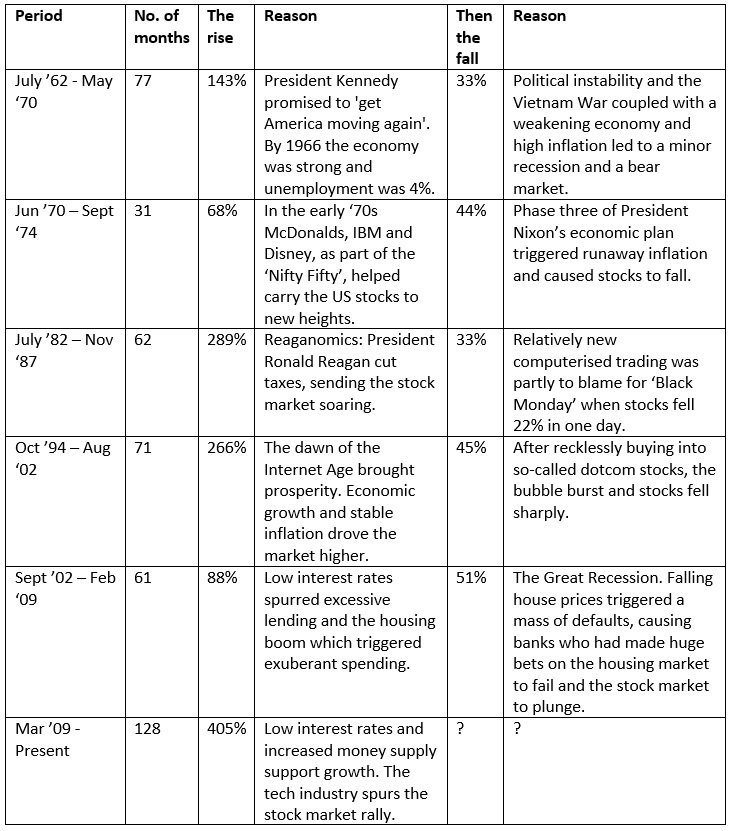 Source: The six biggest bull runs since 1962 (and their corrections) by David Brett, Schroders
It remains to be seen how long the current bull can run…..
Related ETFs:
Disclosure: No Positions