The fastest high-speed train the world is the Fuxing train in China. Currently Japan is working on building Maglev trains that can go higher than 600 km/hr. The chart below shows the world's fastest high-speed trains:
Click to enlarge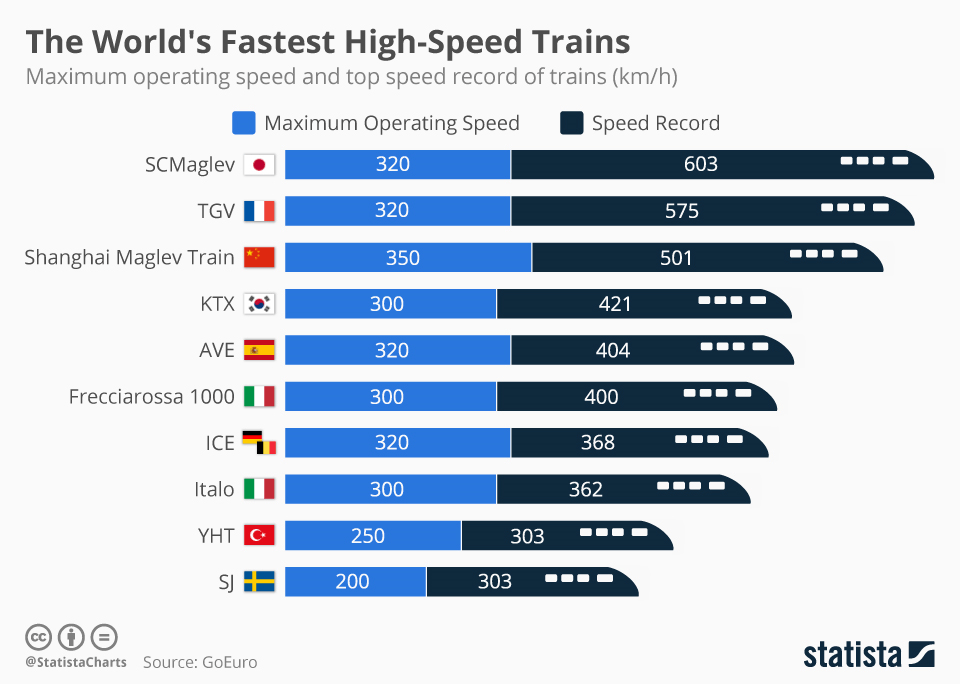 Source: World Economic Forum
In terms hi-speed network, China has 22,000 kms of hi-speed rail making it the top country. To put it another way, China has 60% of all hi-speed rail track in the world.
The Worlds Fastest High-Speed Trains at Max Speed: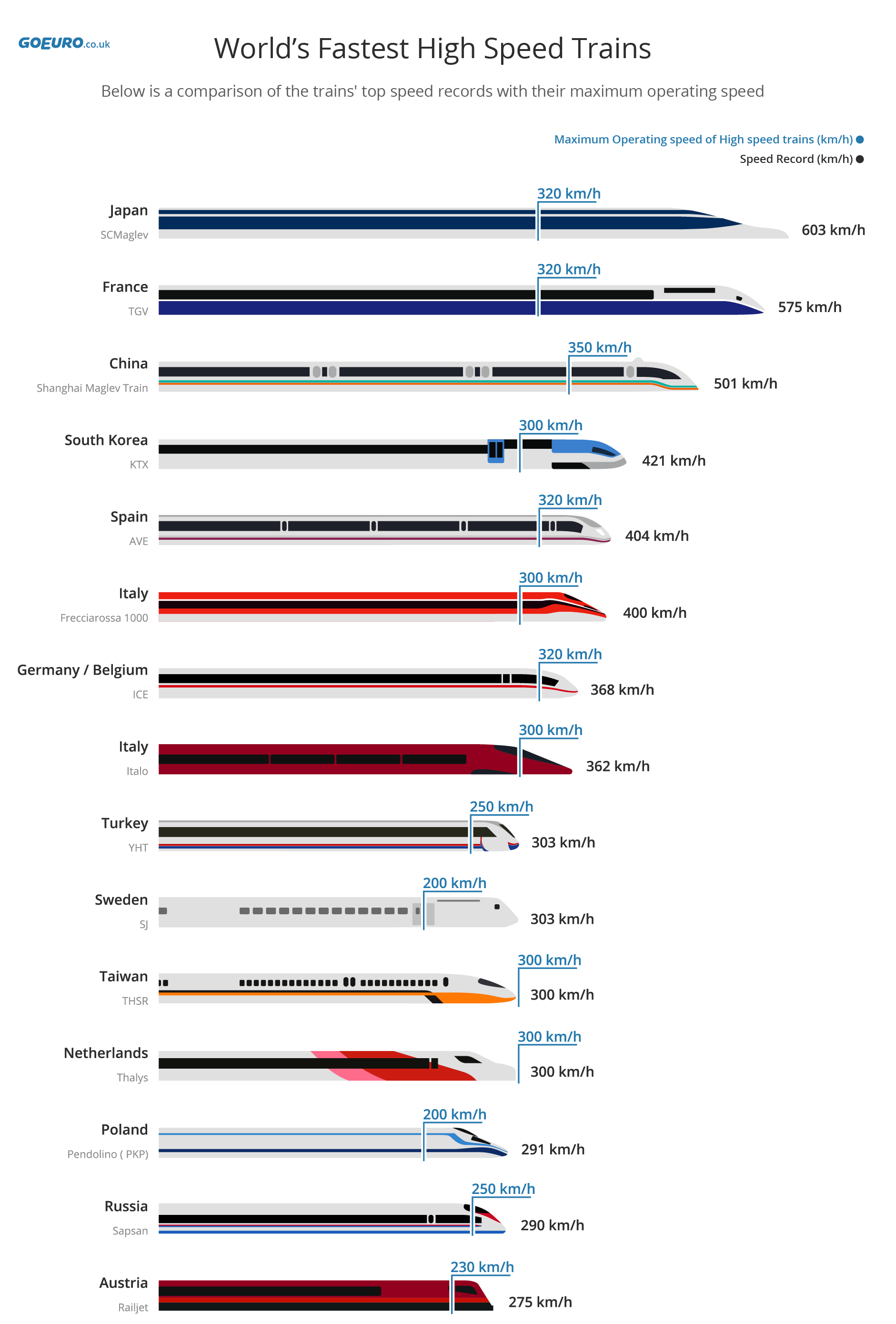 Source: GoEuro