Some of the big tech companies are now bigger than some countries in terms of market capitalization. For example, the GDP of UK is about $2.2 Trillion. But the market caps of tech giants Amazon(AMZN), Microsoft(MSFT) and Apple(AAPL) combined now exceed UK's GDP.
Click to enlarge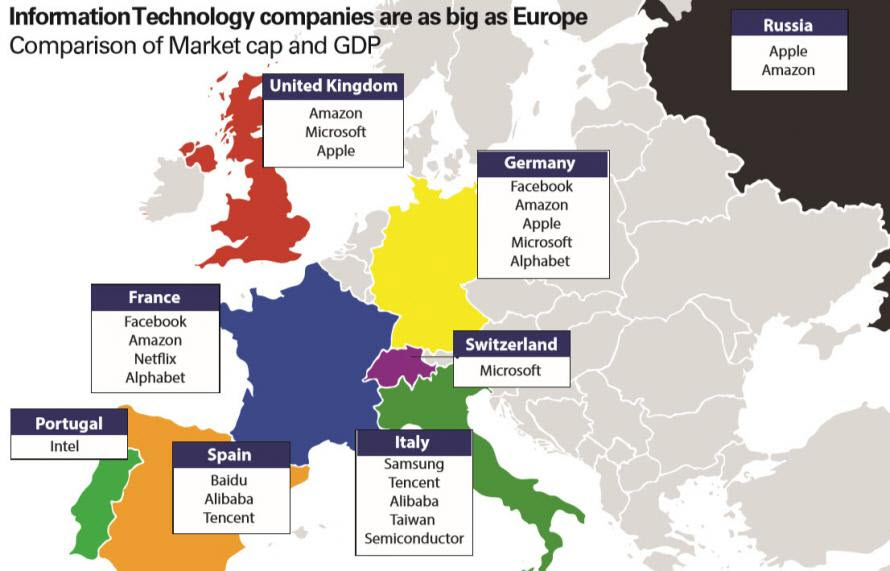 Source: Profit from tech revolution through diversified index approach by Kris Walesby, ETF Securities, Australia
Similarly Intel is bigger than Portugal. However it should be noted that this is purely a numbers comparison. Russia, the world's largest country is not equal to just companies – Amazon and Apple. Some consider Amazon  to be the largest flea market in the world while Apple sells over-priced products to gullible consumers. So the entire country of Russia is not just these two companies by any measure other than the market cap and GDP.
Disclosure: No positions