One of the very important factors needed for success with equity investing is the ability to stay invested during any market including bear markets. To put it another way, simply selling out when stocks crash 20% or more is a foolish idea.Investors who are unable to hold stocks when punishing market events occur should not bother venturing into stocks.
When stocks are mauled by the bear, like in 2008-09 with the Global Financial Crisis, it is critical to be patient and not sell out. Many investors who sold out at the peak of that crisis lost out big time. On the other hand, people who dived into stocks at the trough or held on to their stocks have earned excellent returns in the ensuing bull market that continues to roar ahead.
The following chart shows equity returns in various periods following bear markets since the 1960s:
Click to enlarge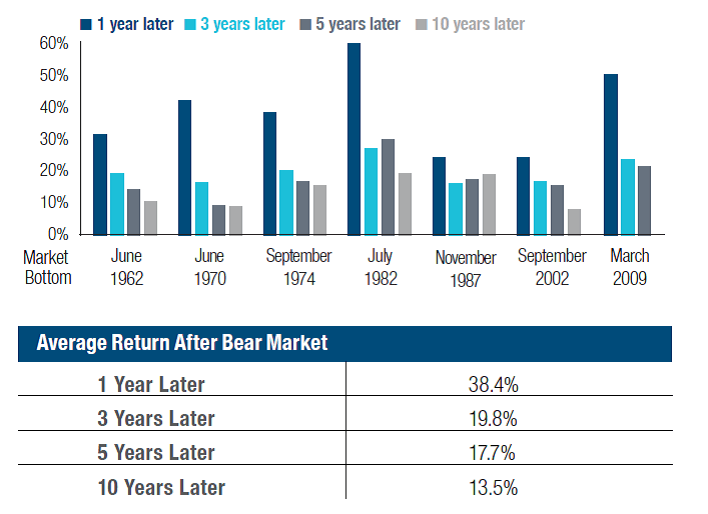 Source: The Case for Staying Invested in Stocks by Roger Young, T.Rowe Price
As the chart above shows, stocks not only yielded positive returns in the years following bear markets but also earned a double-digit average annual return.
So the key takeaway is that patience and staying invested during all times is the key. Trying to time
the market never works out even for supposdely sophisticated professional investors.
Related ETF:
Disclosure: No Positions