Tourism is a major industry in most European countries. Millions of tourists flow into the major cities like London, Paris, Barcelona, etc. every year and the numbers only keep growing. Infrastructure in these and other tourist destinations are unable to keep up with the needs of the mass hordes of tourists everyday.
A recent article in Der Spiegel discussed about the impacts of mass tourism on European cities. From the article:
There were times when the hotels lining the beaches in Benidorm, in Arenal on Mallorca and along the Adriatic Sea in Italy, were symbols of the ugliness of modern mass tourism. In retrospect, though, that era seems almost quiet. Benidorm and Arenal are cities that were created so that Europeans would have a place lie on the beach in summer. They are artificial resorts and not very nice, but they do serve a purpose: as factories for mass tourism that could just as easily be removed should the need arise.

Today, these tourist reserves no longer fill the demand. The crowds of sun-seekers have grown so large on the beaches of Southern Europe, that some small bays on Mallorca should actually be closed due to overcrowding. Even along the North and Baltic seas in Germany, hotels and pensions are fully booked out in places like Sylt and Rügen.
The chart below shows the top 5 European cities and their tourist numbers and reviews:
Click to enlarge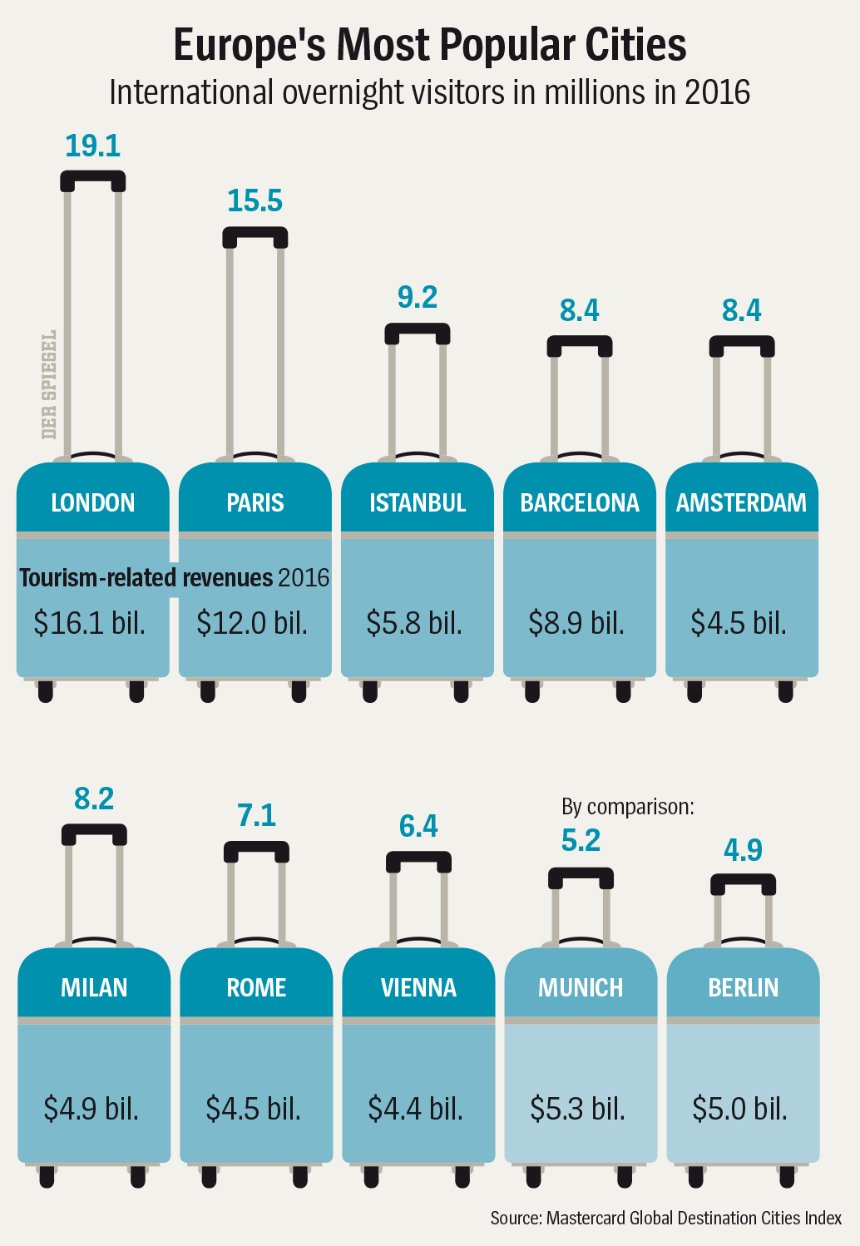 Source: Paradise Lost – How Tourists Are Destroying the Places They Love, Der Spiegel
The entire article is worth a read.
Below is a picture of Prague, another growing European tourist city.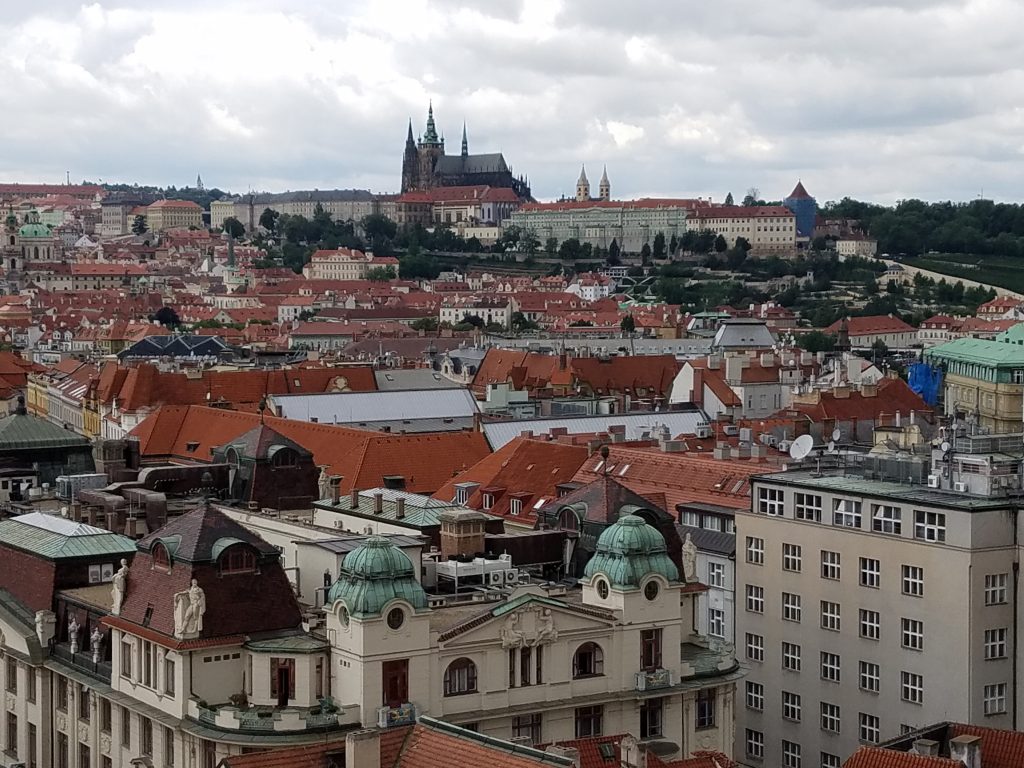 Prague, Czech Republic