The world's cheapest airlines were published earlier this year by the Australian travel site Rome2Rio. According to their study, based on average price per kms in US dollars, the cheapest airlines are in Asia. The ranking was topped by Air Asia, Air India Express and Indonesia Air Asia.
The World's Cheapest and Most Expensive Airlines are shown in the chart below:
Click to enlarge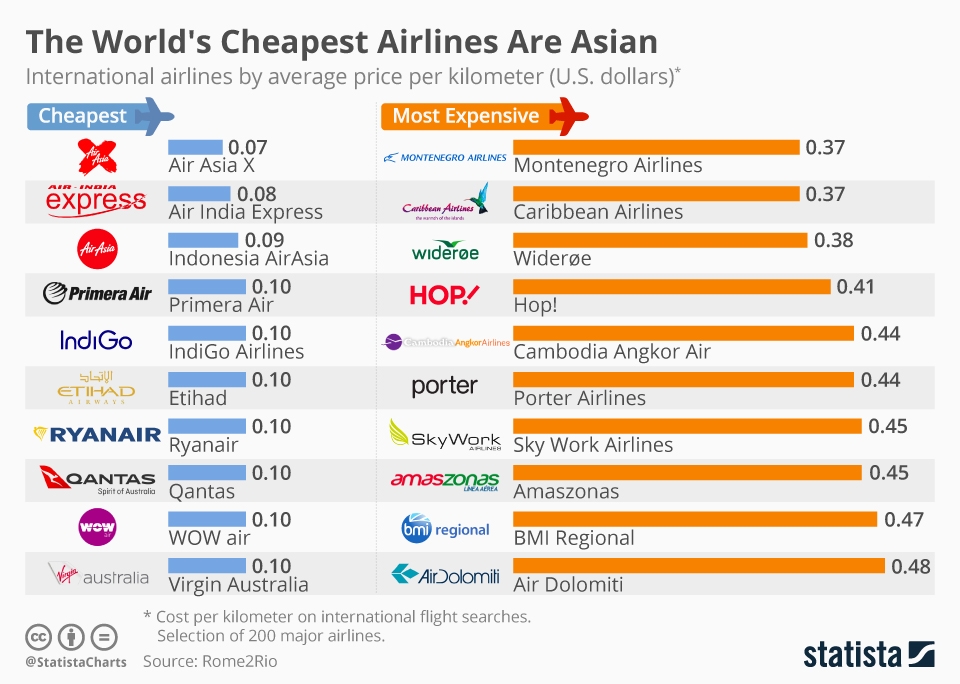 Source: Statista
Sadly none of the US airlines are the cheapest in the world.
For the full details including cheapest airlines in the domestic category please visit 2018 Global Flight Price Ranking: What's the world's cheapest airline?.