Sale of Electric Vehicles(EVs) is growing globally on an annual basis. The latest data show that global sales of EVs exceeded 2 million in 2016. Though this figure is tiny when compared to the annual vehicle fleet of over 1.2 billion it is still significant since it is growing rapidly.
The top country for EV penetration is China followed by the US. The chart below shows the global penetration of EVs by country:
Click to enlarge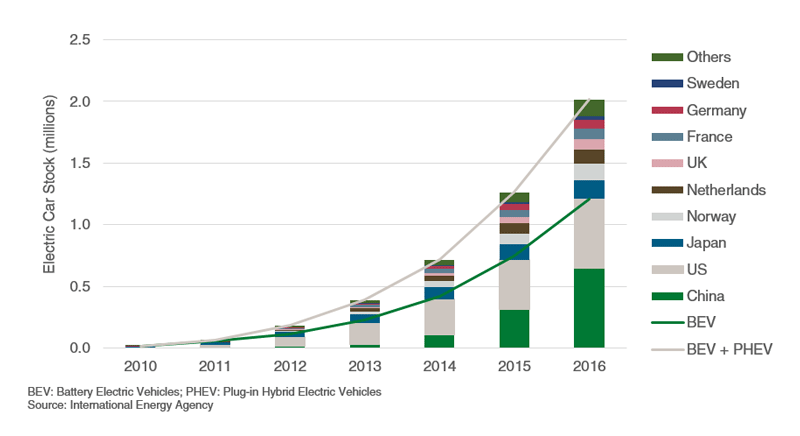 Source: The road ahead for electric vehicles,  Manning & Napier
From the above article:
On a broader scale, while the global penetration rate for EVs remains very low, the recent growth in EVs should not be ignored. The latest data from the International Energy Agency shows that global EV sales hit a new record in 2016, with China—the largest market for EVs—accounting for 45% of purchases. This was more than double the sales in the second largest market, the US, which accounted for 21%. After being virtually non-existent just five years ago, the number of EVs on the road surpassed 2 million in 2016 (see accompanying chart).
Related Stock:
Disclosure: No Positions