The Brazilian Bovespa Index has recovered strongly since the lows reached recently in 2016. The index reached below the 40,000 in early 2016. Since then it has soared and reached to close at 85,824 yesterday – more than doubling in value. In 2017, the Bovespa was one of the top performing indices in the world.
The following chart shows the performance of Bovespa since 2013:
Click to enlarge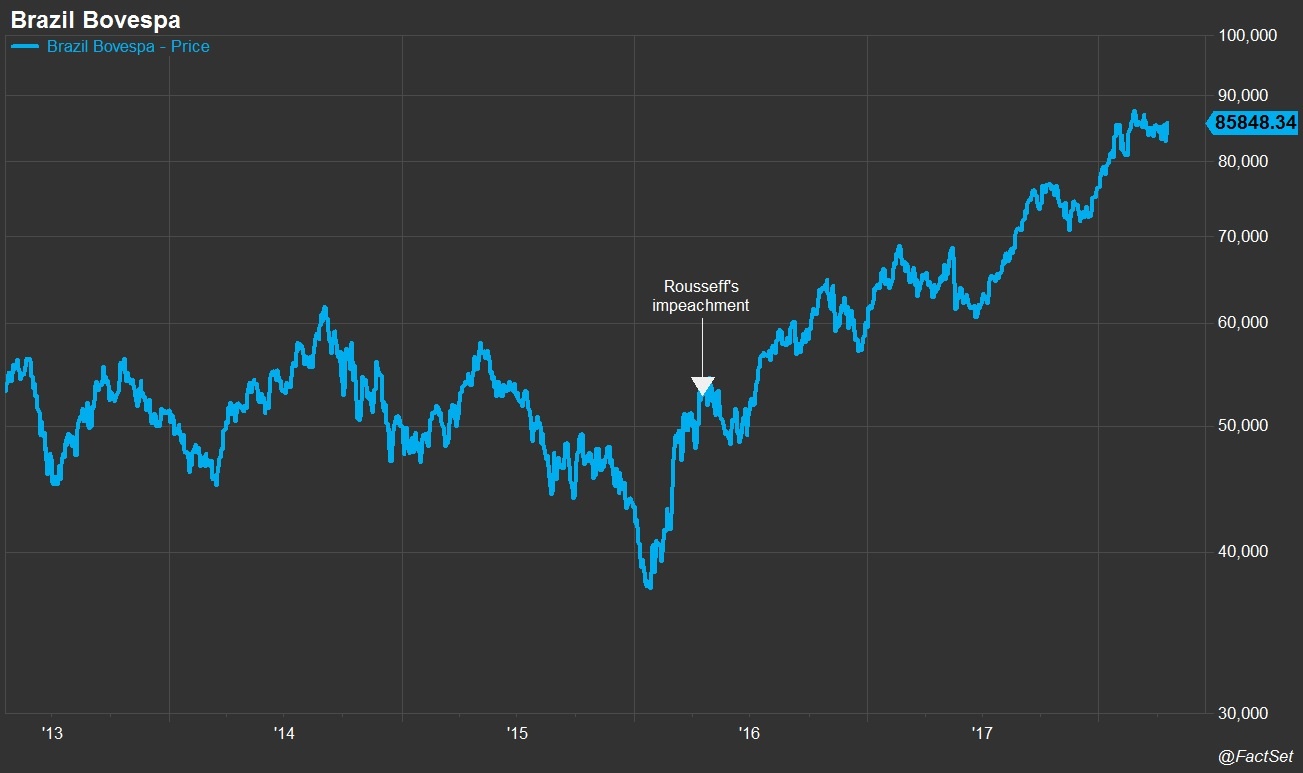 Source: Factset
The long-term return of the Bovespa is shown below: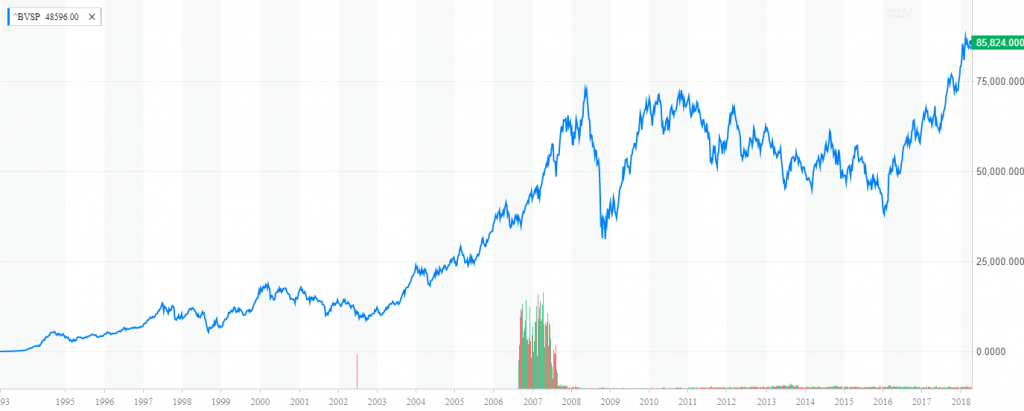 Source: Yahoo Finance
Rising commodity prices and political stability together with the winding up of corruption scandals bode well for Brazilian equity markets moving forward.
Related ETF:
iShares MSCI Brazil Index (EWZ)
Disclosure: No Positions