China is a communist country with a market economy. Other than the communist party no other political parties are allowed and anyone trying to start one is jailed or worse. The state maintains a centrally planned economy where everything is determined by the state and funds allocated according to bureaucrats sitting in government offices.
The US on the other hand, is a democratic country with a capitalist country where anyone can run for office or start a party. The economy is not centrally planned like China and is run by private entities. The state acts a regulator ensuring competition thrives and no one company or individual tries to game the system and monopolize an industry. Private investors such as venture capitalists exist to identify markets where there is a demand for a product or service and invest capital to profit. So the theory goes that the need for earning a profit will lead investors to take care of public demand for a product service. In most industries this arrangement for running the country works fine.
However there are some industries where the US fails miserably compared to other developed countries and even poor countries such as communist China. Public transportation is one industry where the the US lags relative to other countries. While the major cities in the East and West coasts have decent public transportation, the vast majority of Americans depend on cars to go from one place to another or by air. Passenger train network is mostly non-existent. Especially high-speed rail network is a joke to say the least. Despite having the largest top-class engineering firms and venture capitalists, high-speed rail is one area where other countries including China are a million years ahead of USA.
A comparison of the high-speed rail networks in China and the US shows the glaring failure of the US market economy. The chart below shows the latest high-speed network in China:
Click to enlarge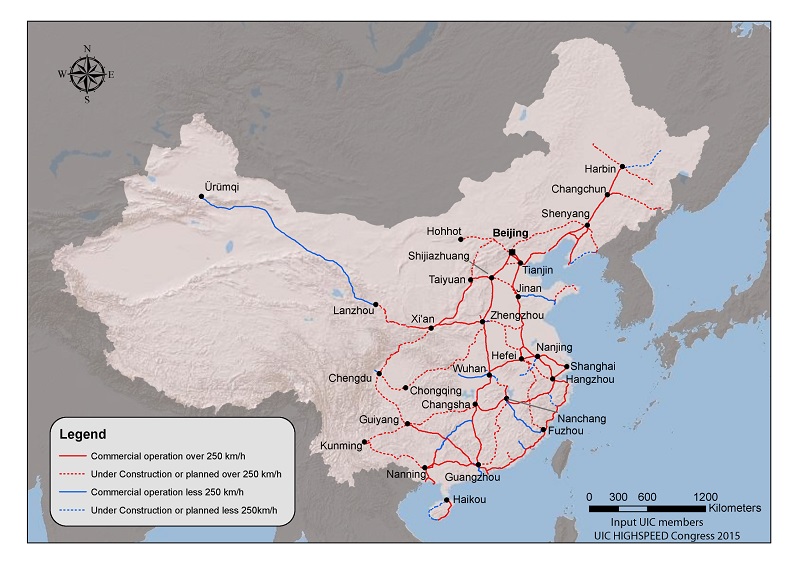 Source: UIC
Compared to the above Chinese high-speed network map, the following map of the US high-speed network is mostly blank.
Click to enlarge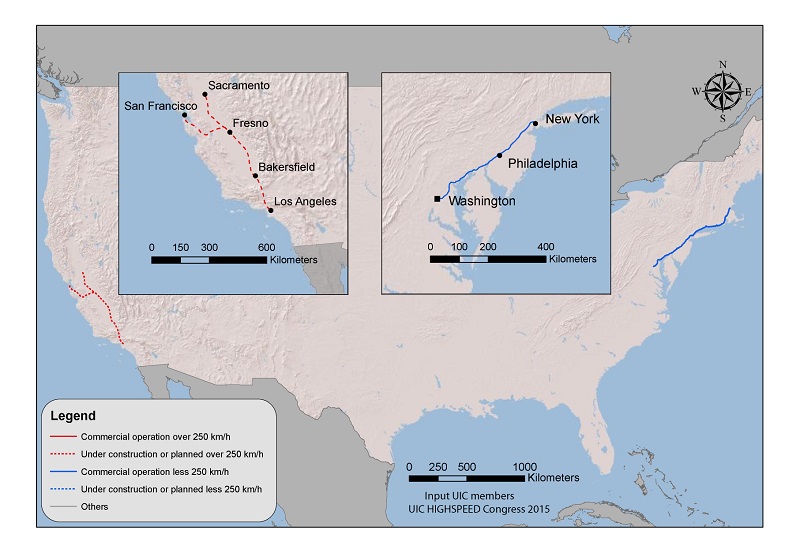 Source: UIC
The Acela Express, the only high-speed rail in the US runs between Washington DC and Boston and the top speed is 150 mph. In contrast China's high-speed rail have a maximum speed of 217 mph. The size of the networks are not even comparable as the above maps show. The same goes for passenger traffic volume.