The Dividend Yields offered by Asian firms is higher other equity markets. With a dividend yield higher than 2.5% Asian companies pay the second highest yield after Europe. This rate is also much higher than the dividend yield of American companies.
The chart below shows the comparison of Asian dividend yield to other markets:
Click to enlarge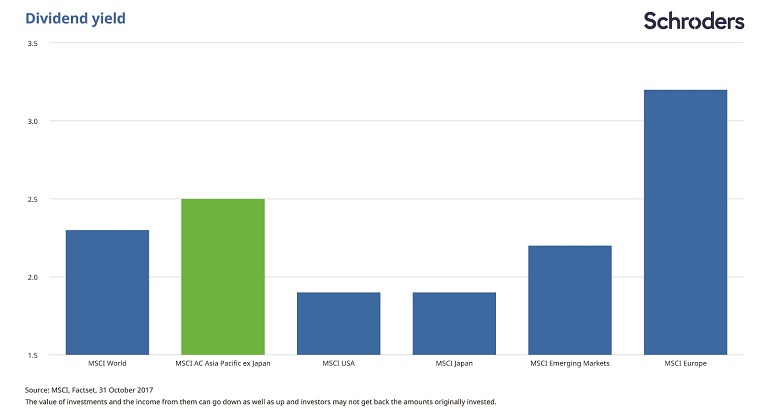 Source: Why consider investing in Asia now? Seven charts that tell the story, Matthew Dobbs, Schroder's
The author of the above piece noted that reduced debt with rising earnings has the potential for higher payouts. So investors looking for income may want to consider Asian stocks.