The Corporate Income Tax is the highest in the US among OECD member nations. In 2017 the rate stood at 39.1%. Globally this rate is the second highest after Colombia according to a report by the Tax Foundation.
The chart below shows the Corporate Income Tax by Country 2017 and 2017 for select countries:
Click to enlarge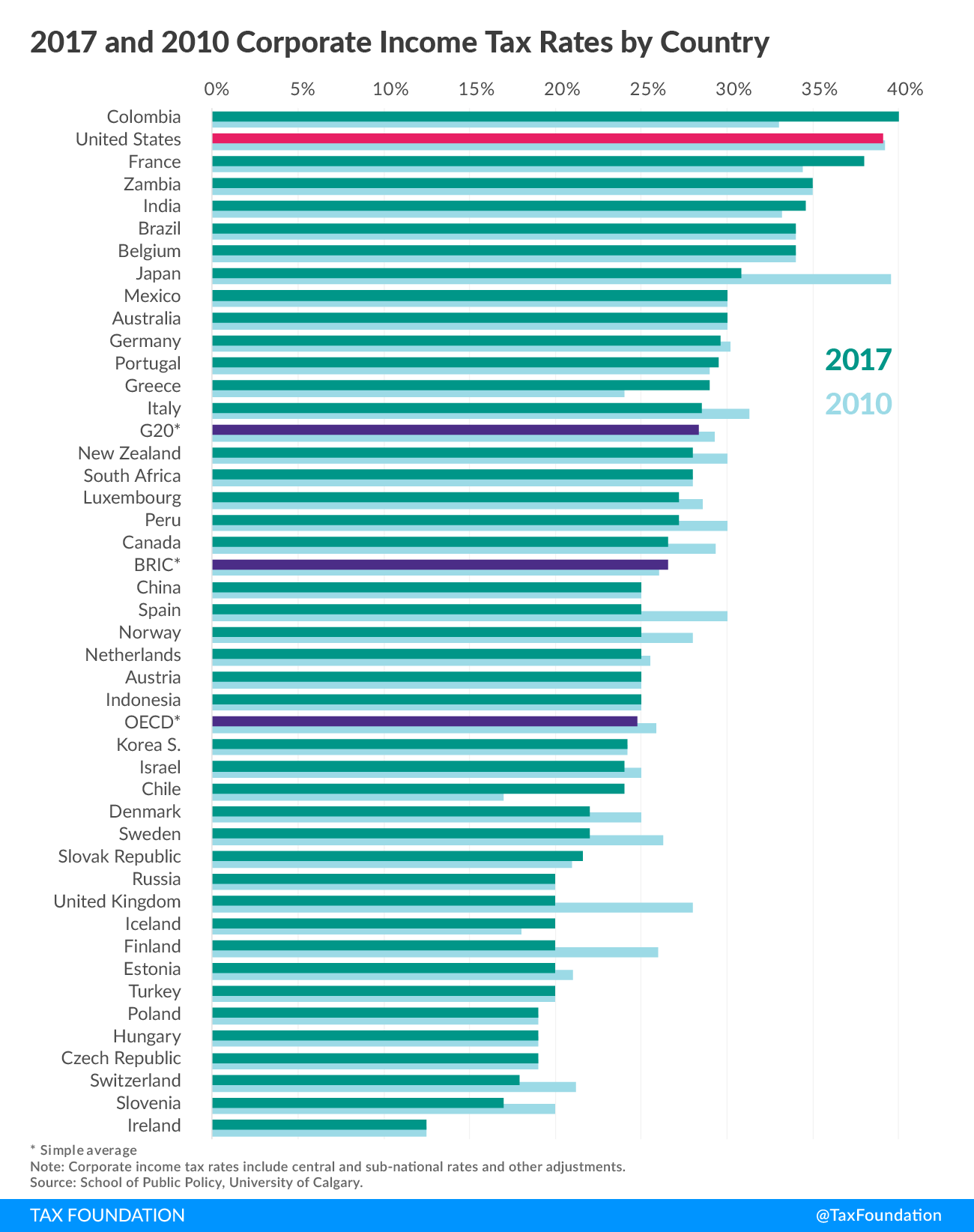 Source: Competitiveness Impact of Tax Reform for the United States, Tax Foundation
The US Corporate Income Tax rate barely changed between 2010 and this year.