US Stocks have performed well so far this year with the S&P 500 up by over 10% based on price returns. However though US stocks can still go higher on a valuation basis, they are expensive relative to other major markets in the world including other developed markets. Though American stocks always commanded a premium over other markets, it does not mean they can continue to go higher and higher. Much of the post-election euphoria is over and tax reforms also seem to be headed for a failure. So investors need to be cautious with any new investments.
The following is an excerpt from an article by by Niels Clemen Jensen at Absolute Return partners:
The valuation argument first. Although it is very much a US-based argument, equity valuations are not outright cheap anywhere in the developed world (Exhibit 7), and we all know that, should US equities run into the proverbial wall, it will definitely have some negative impact on equity markets elsewhere.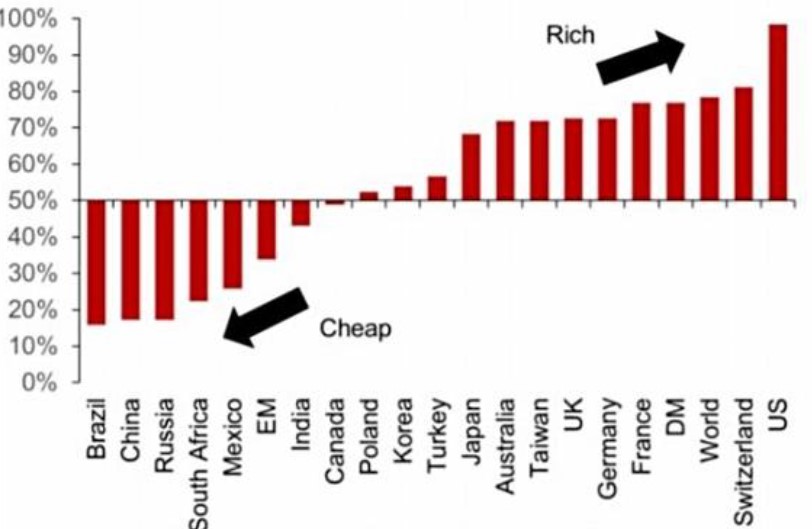 Source: Two Sides of the Same Coin – September 2017, The Absolute Return Letter , Absolute Return Partners
Related ETF:
Disclosure: No positions