The S&P BSE SENSEX, the benchmark index of the Indian equity market is diversified but concentrated in a few sectors. The following chart shows the sector composition of the index:
Click to enlarge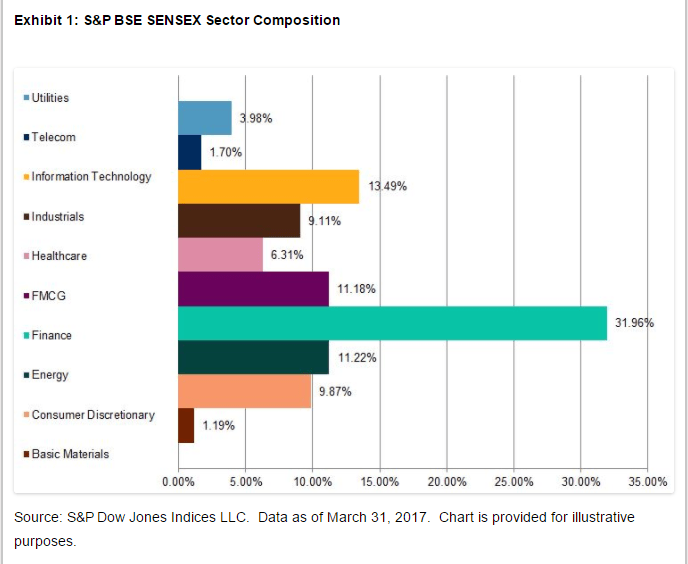 Source:Sector Diversification through Index Linked Products, Indexology Blog
The 30 constituents in the Sensex are from ten sectors as shown above. As with many emerging markets, financials accounts for nearly one-third of the index. The next largest sector is the IT sector accounting for about 14%. Together just these two sectors constitute about half of the index allocation. According to S&P, finance and IT have consistently had a high allocation in the index from 2012.
US-listed banking giants HDFC Bank Ltd (HDB) and ICICI Bank Ltd(IBN) are part of the Senxex.
From an investment standpoint, ETFs that track the Sensex offer diversification benefits but with a heavy focus on finance and IT.
As far as I know, none of the India ETFs trading on the US markets track the Sensex. The largest ETF in terms of size, the iShares MSCI India ETF(INDA) follows the MSCI India Index.
Disclosure: No positions