China is building infrastructure  not only within the country but also outside of China. Currently two major initiatives are underway to create China's 21st century silk roads for trade and economic cooperation between the country and rest of the world.
1. China's Land Silk Road Map
This initiative involves building rails, roads and pipelines to link Central Asia to Europe. Major cities like Almaty in Kazakhstan, Bishkek in Kyrgyzstan and Minsk in Belarus are part of this multi-year project.
Click to enlarge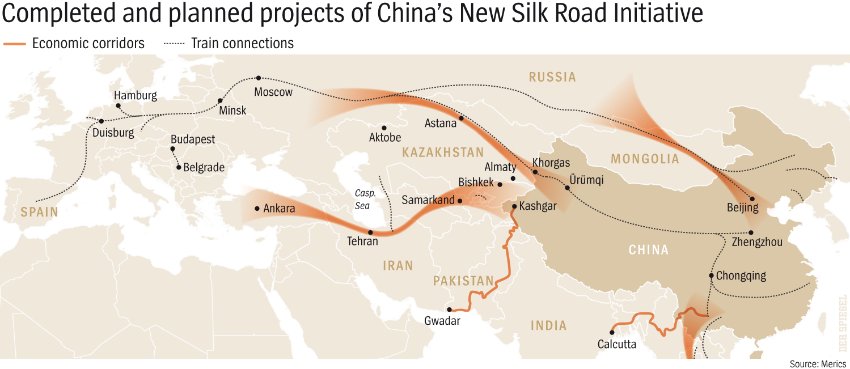 2.  China's 21st Century Maritime Silk Road
Similar to the land silk road, China is also building the modern-day version of sea silk road connecting ports in many countries to increase trade relationship. The project involves building ports, hotels, developing sites, residential buildings, shopping malls, etc. in target cities. These ports include Male in Maldives, Colombo in Sri Lanka, Gwadar in Pakistan, Djibouti on the Horn of Africa and others.
Click to enlarge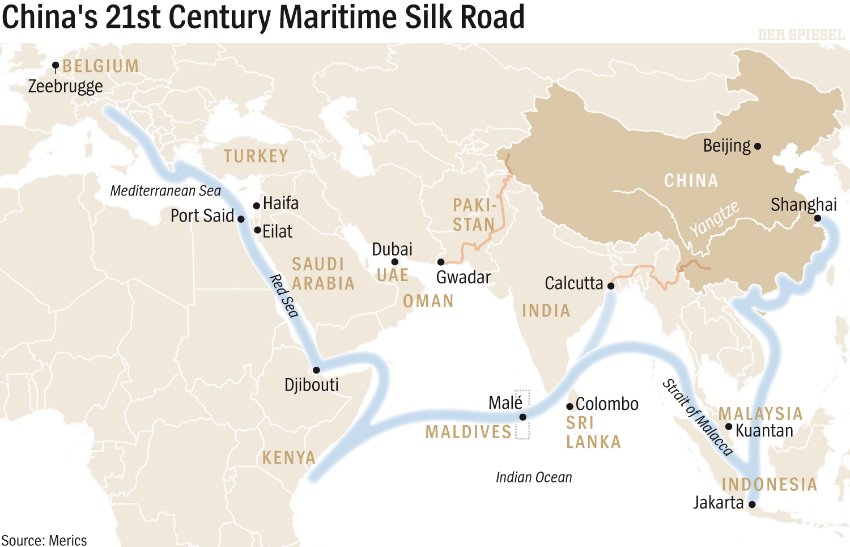 Source: