In this post let us take a quick look at the top 10 trade partners of China. As one of the world's largest countries in terms of economy and population China plays a major role in global trade. Currently the top destination for exports from China is the U.S. According to a forecast by ING, the US will continue to be number export destination for Chinese goods in 2019.
The Top 10 Export Destinations of China are shown below:
Click to enlarge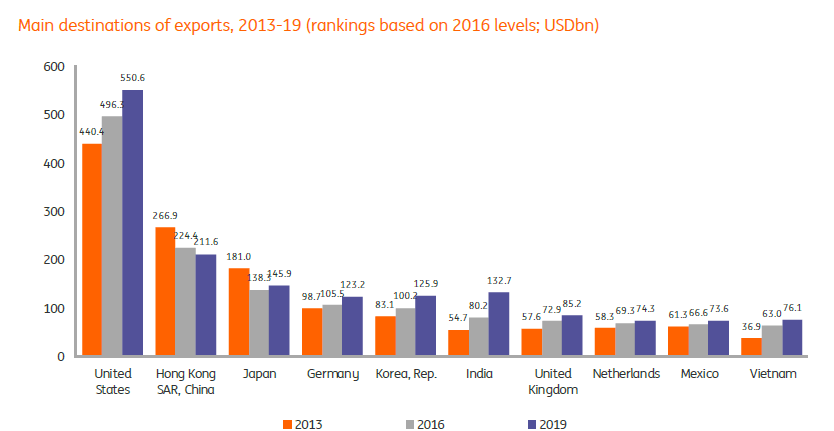 Hong Kong is the gateway to world for China and hence it is the 2nd largest destination for exports. China's exports to India in growing strongly and forecast to double by 2019 from current levels.
The Top 10 Import Origin Countries of China are shown below:
Click to enlarge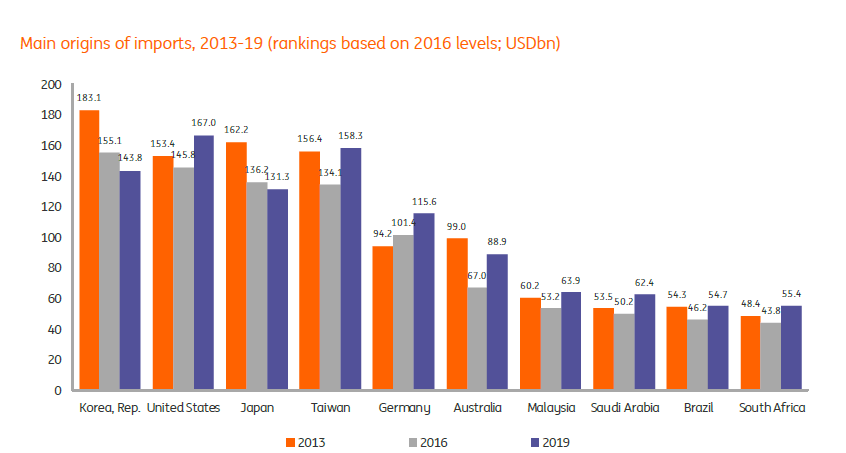 South Korea is the largest source of imports for China. The US is next major import partner.It is interesting that commodity exporting majors such as Brazil, Saudi Arabia, etc. are not the top import sources. Instead South Korea, a top manufacturer of quality goods such as electronics ranks the top import source. By 2019 ING projects the US to replace South Korea as the top source of imports for China.
Source: Country trade view with China, ING