Tobacco companies offer some of the best investment opportunities in the sin sector. Generally tobacco, gambling, liquor companies are considered as part of the sin sector. In good times and bad times, people patronize these firms and their products. So its a win-win situation for investors as this industry turns from consumer discretionary to a consumer staples-type industry.
Tobacco stocks have high dividend yields and these stocks have been great performers over the short-term and long-term. Despite legal woes and other issues with the industry, tobacco firms have been consistently able to make solid profits and deliver excellent returns to shareholders. I wrote a review of the global tobacco industry back in 2010. Some of my other articles on tobacco can be found here and here.
A  recent research note by Pensions & Investments magazine noted that US tobacco firms have outperformed the S&P 500 over the past 20 years in terms of annualized total return.
Click to enlarge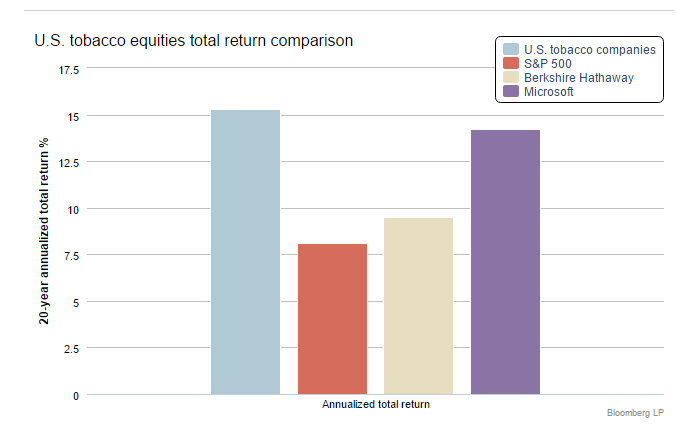 From the article:
Over the 20-year period ended Dec. 31, U.S. tobacco companies returned an annualized 15.31% vs. 8.09% for the S&P 500 index. The majority of outperformance was driven by the high-dividend yields of tobacco companies.
Some of the major US tobacco firms are Altria Group Inc.(MO), Lorillard, Inc.(LO) and Reynolds American Inc.(RAI). The complete list of  tobacco stocks on the NYSE can be found here.
Among the foreign firms, British-based Imperial Brands PLC (ITYBY) and British American Tobacco p.l.c. (BTI) are good options.
Update (5/1/16):
Click to enlarge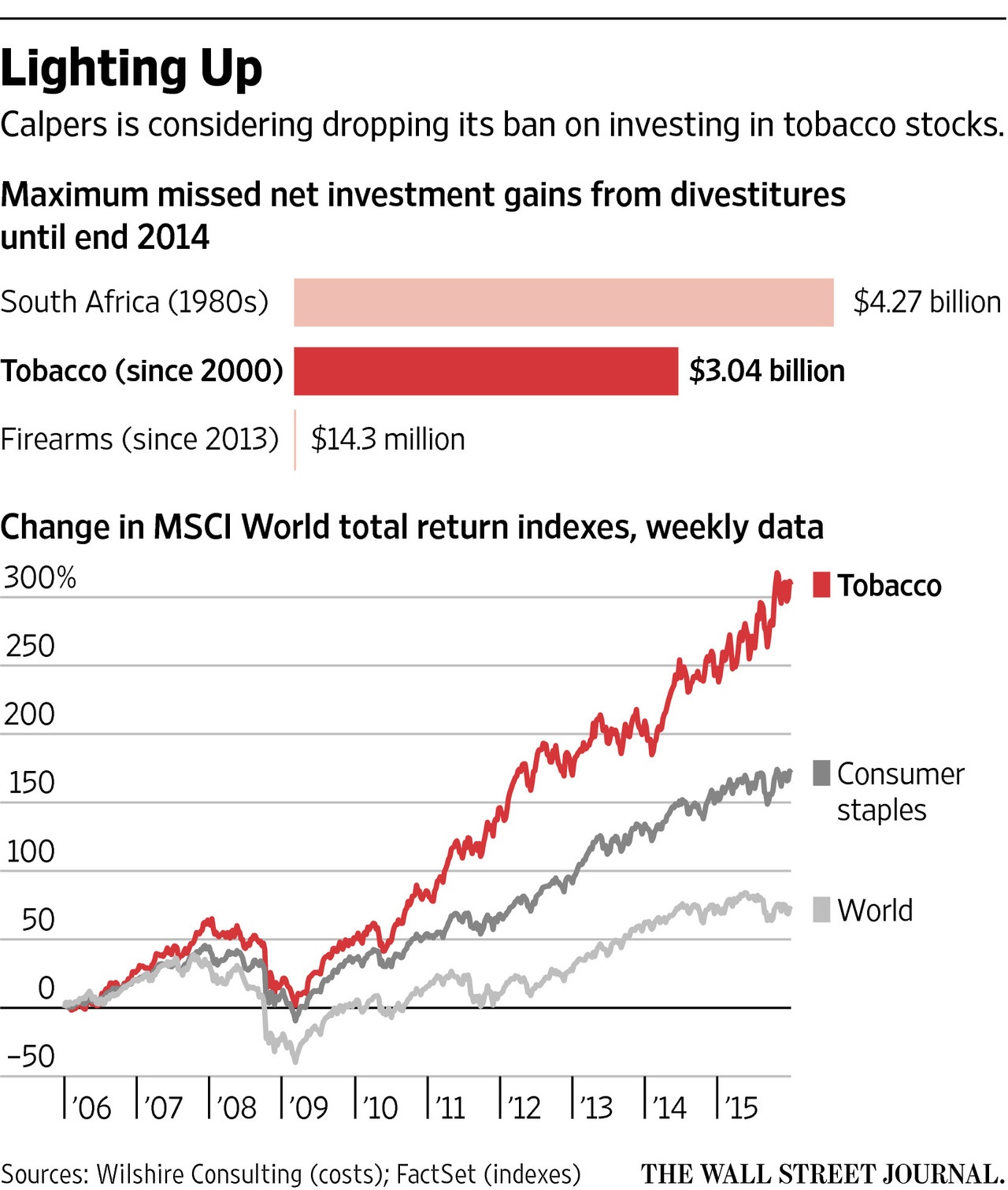 Source: WSJ
Disclosure: No Positions