The annual US defense expenditures is huge. In fact, the US spending on defense in 2014 was more than the combined spending of the next seven countries according to one report.
Click to enlarge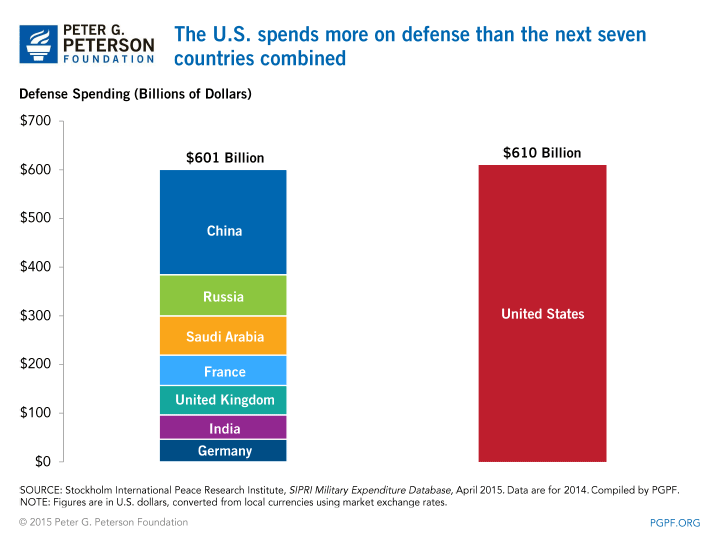 Source: THE U.S. SPENDS MORE ON DEFENSE THAN THE NEXT SEVEN COUNTRIES COMBINED, Peter G.Peterson Foundation
The following chart shows the portion of defense spending in discretionary spending allocated by Congress in Fiscal year 2015: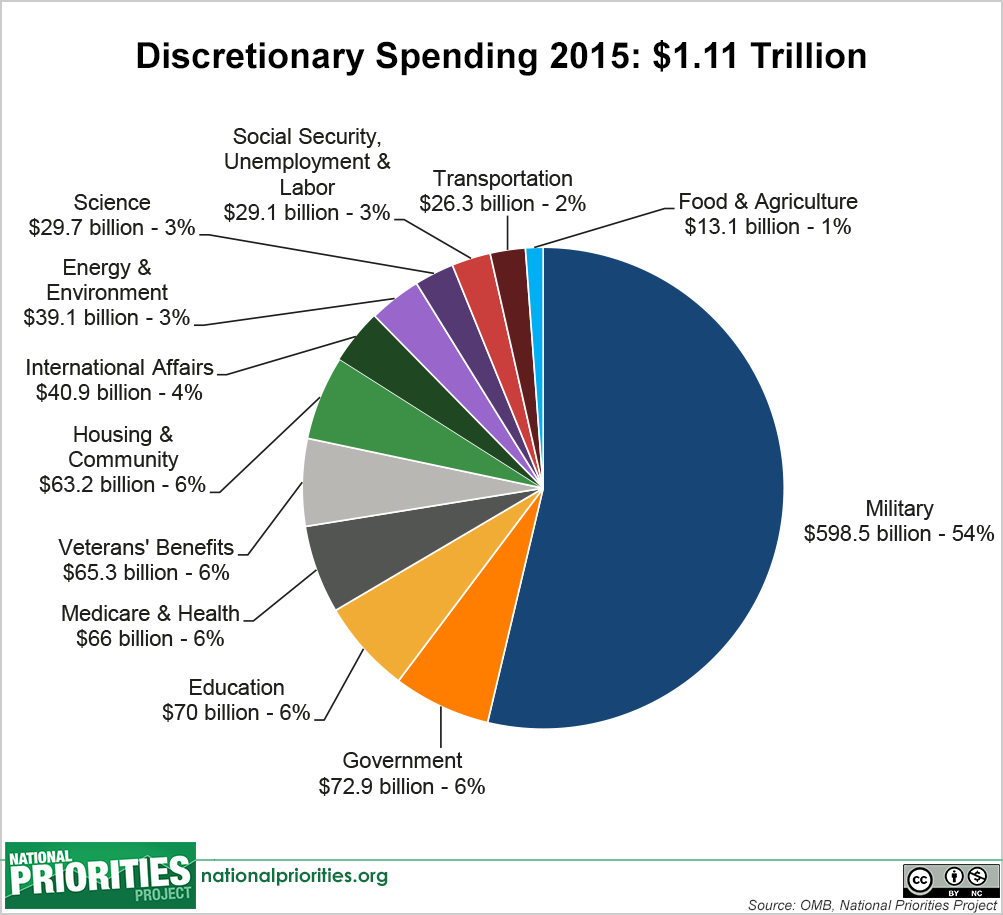 Source: Federal Spending: Where Does the Money Go, National Priorities Project
Military was allocated about 54% (or $598 billion) of the $1.1 Trillion budget. As the chart above shows, the less than 50% balance is shared by education, medicare, transportation and other categories.