One of the advantages of holding foreign equities in a well diversified portfolio is that the performance of US stocks and international stocks tend to deviate from one another. This means while US stocks may perform well in one year foreign stocks may not and vice versa. So by holding both foreign and US stocks investors can benefit more.
The year-to-date performance of the US and major European indices are shown below:
S&P 500 Index: 1.59%
UK's FTSE 100:  -5.0%
France's CAC 40:  10.3%
Germany's DAX Index: 9.7%
Spain's IBEX35 Index:  -2.0%
So some European indices have performed much better than the US market so far this year.
For a long-term perspective, the following chart shows the performance comparison of US and international stocks from 1983 thru June 2015:
Click to enlarge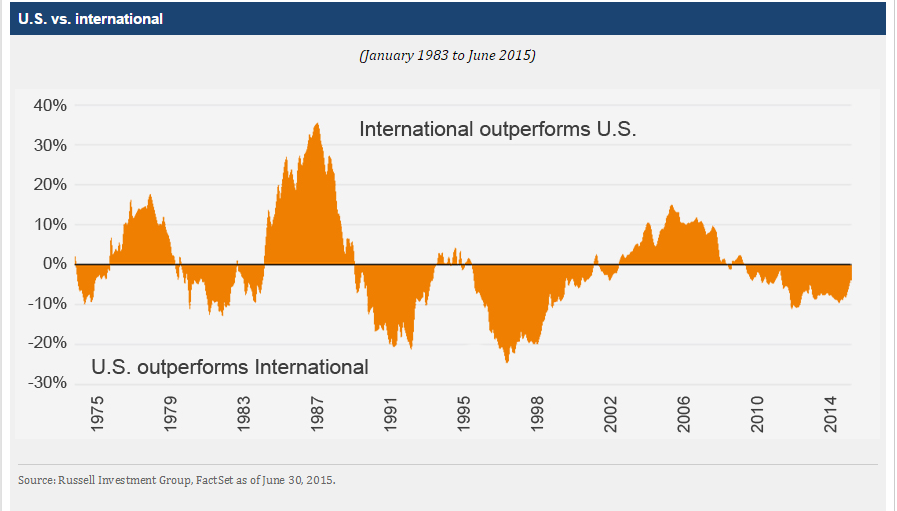 Source: Why you may need more international stock, Fidelity Investments
In summary, it is always a good idea to diversify and own foreign stocks in addition to US stocks instead of putting all the eggs in one basket and completely avoiding equities outside of the US.