The World's largest ship is the Maersk Triple-E. This ship is larger than the Statue of Liberty, Boeing 747, Eiffel Tower and the Washington Monument.
Click to enlarge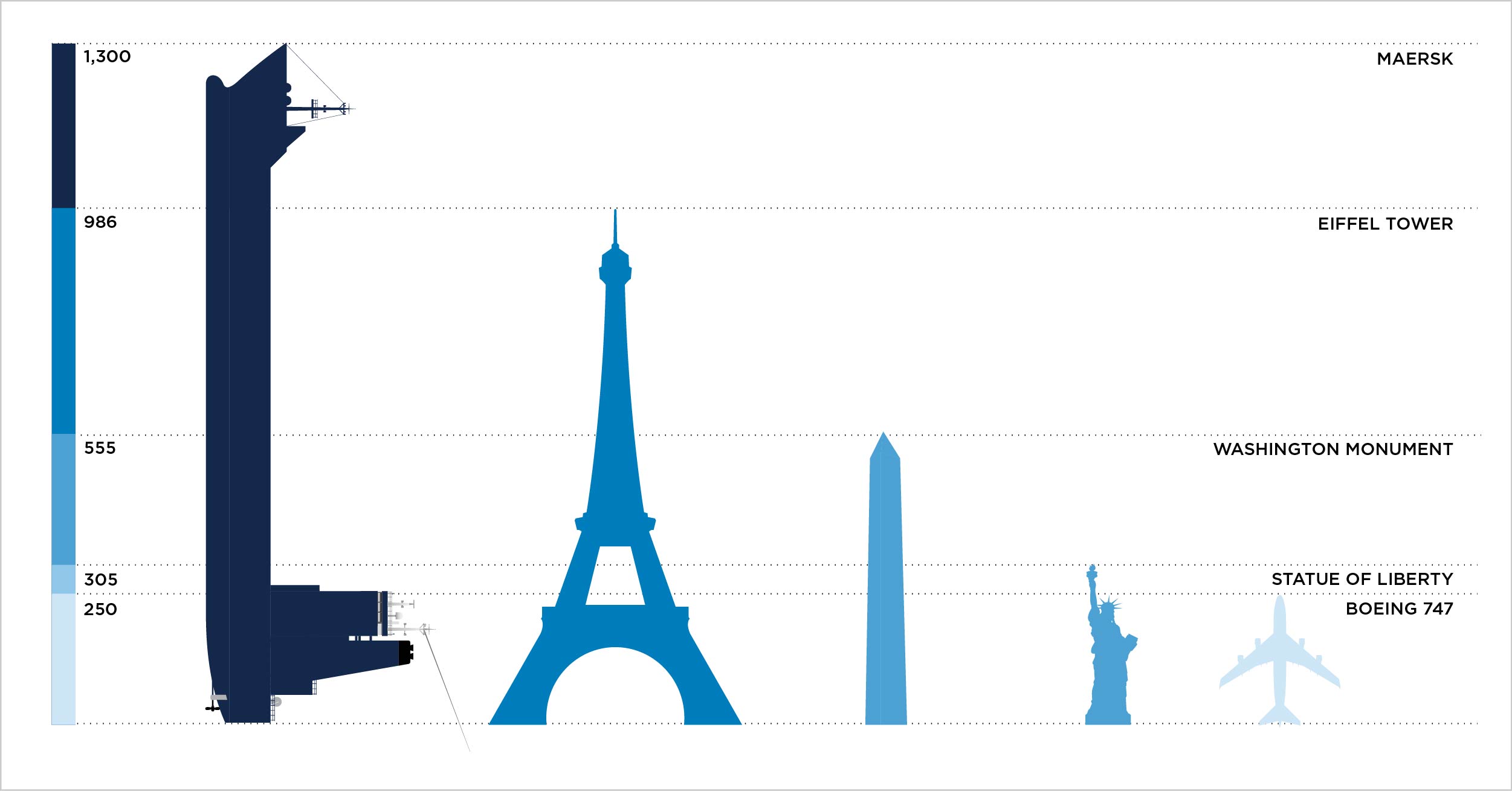 Here are some pictures of this mega ship;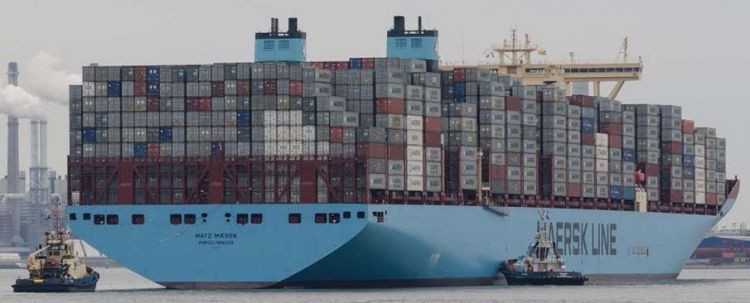 Listed below are a few fascinating facts about Triple E:
It can carry 18,000 twenty-foot containers. Laid end-to-end they will reach a length of 110km.
It is 400 meters long i.e. over 1,312 feet long.
Top speed is 23 knots.
Larger than the aircraft carrier USS Enterprise which is 341 meters long.
It normally requires 22 crew members to operate but can be operated with only 13 if needed.
Sources: