European and US equity markets are very volatile this year.While the S&P 500 had a solid double digit growth last year,the index is having a rocky ride this year.
The year-to-date price returns of some of the major developed and emerging benchmark indices are listed below:
S&P 500 Index: 0.9%
UK's FTSE 100: -1.8%
France's CAC 40: 3.2%
Germany's DAX Index: -1.5%
Spain's IBEX 35 Index:3.8%
China's Shanghai Composite: -0.9%
India's Bombay Sensex: 6.9%
Brzail's Sao Paulo Bovespa: 1.2%
Chile's Santiago IPSA: 4.3%
Mexico's IPC All-Share: -4.3%
The chart below shows the year-to-date price returns of exchange-listed foreign bank stocks (excluding Canada):
Click to enlarge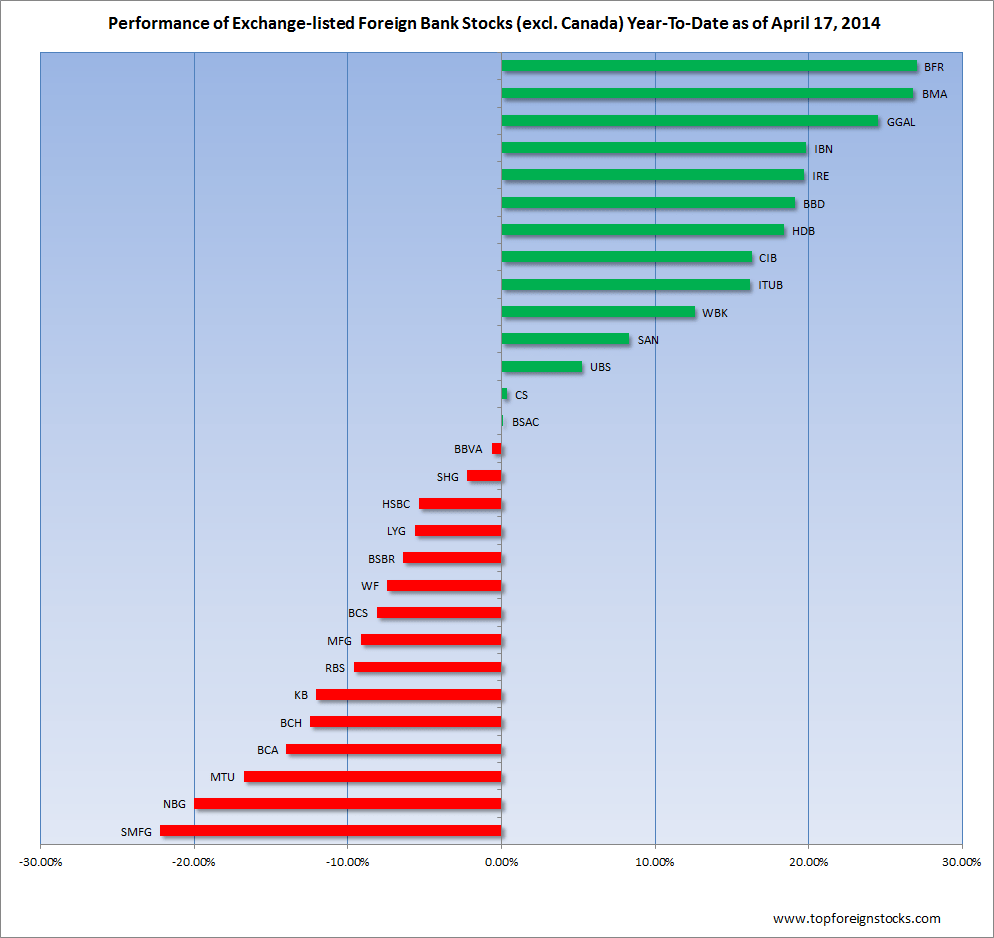 Data Source: BNY Mellon
A few observations:
Elections in Brazil and India are having a postive impact on stocks. As a result banks such as HDFC Bank(HDB) of India and Itau Unibanco (ITUB) of Brazil are up by over 15% so far.
Depsite the greek economic recovery National Bank of Greece (NBG) is off by 20% since it plans to raise capital which may include issuing new shares.
Disclosure: Long BMA.BCA,BSAC,BCH,BBVA,SAN,LYG, BBD and ITUB