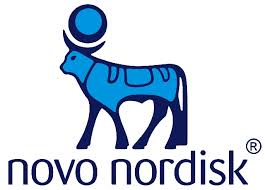 Danish drug maker Novo Nordisk (NVO) announced a stock split in the ratio of 5:1 on its ADRs recently. The effective date of the split is Jan 9, 2014 and the record date is Jan 3, 2014.
From the company's press release:
On 2 January 2014, the Novo Nordisk A/S B shares traded on NASDAQ OMX Copenhagen will be split into five shares. The last day of trading in the old shares will be 30 December 2013 and the first day of trading in the new shares will be 2 January 2014. The record date is 6 January 2014.

On 9 January 2014, each of Novo Nordisk's ADRs listed on NYSE will also be split. On 8 January 2014, ADR holders of record as of 3 January 2014 will receive four additional ADRs per existing ADR. Hence, the ratio of B shares to ADRs listed on NYSE will remain 1:1. The new shares issued due to the split will be of the same type and class as the original shares.

From 2 January 2014 through 8 January 2014, the Novo Nordisk B shares listed on the stock exchange in Copenhagen will be traded post-split whereas the ADRs listed on NYSE will be traded pre-split. Post-split trading on NYSE will start on 9 January 2014.
Also checkout:  Novo Nordisk A/S: Stock split information at the Citi Depository Services site.
Here is a 5-year return chart:
Click to enlarge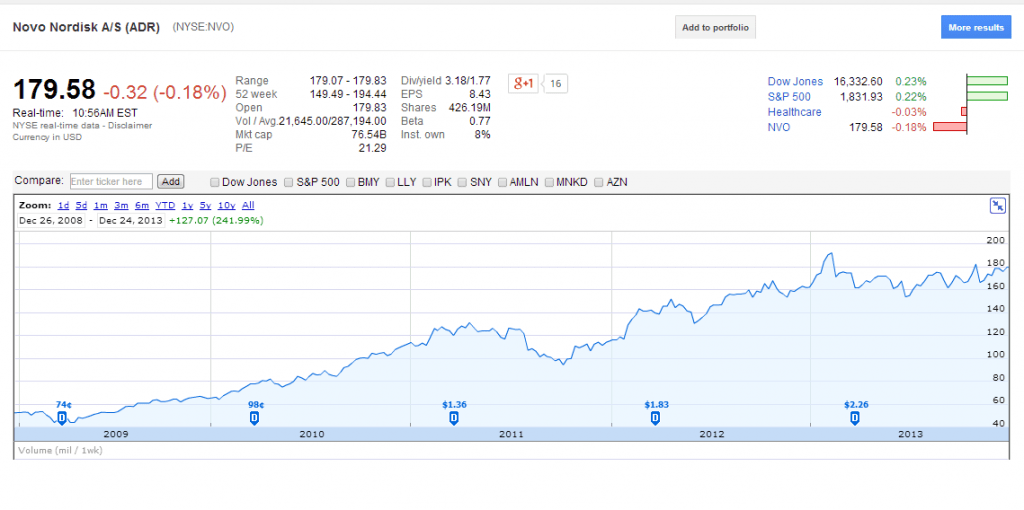 Source: Google Finance
Currently NVO has a 1.77% dividend yield and a market cap of over $95.0 billion.
Disclosure: No Positions