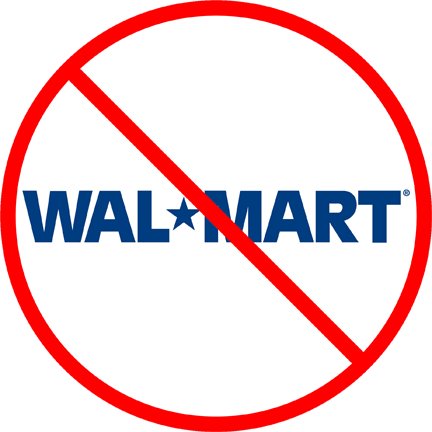 The American retail giant Wal-Mart Stores Inc (WMT) is the largest employer not only in the U.S. but in the world. In the U.S. the company's thousands of huge stores can be called as the "Cathedrals of Capitalism" where millions of people shop every day.The lowest-prices offered by Wal-Mart is the key that keeps Americans attracted to this store. Though the company has been highly successful in replicating its success in many other countries, it has miserably failed in some countries such as Germany.
Recently I came across an interesting article on Amazon and other U.S. companies operating in Germany. From the article:
US Firms vs. German Labor Laws

Amazon is playing according to its own rules, and thus finds itself in the best of company with numerous other US corporations that have difficulty accepting Germany's so-called "social partnership," which is the traditional relationship that exists between employees and employers.

US technology giant Apple tried for months to prevent works councils — the powerful bodies that represent employees inside a company — from being established at the firm's own sales outlets. And even after the works councils were set up, its members dared to make only anonymous statements in the public sphere.

US retail chain Wal-Mart failed in Germany in part because it misjudged German labor laws. Wal-Mart banned its employees from having romantic relationships, or even flirting with each other. They were also urged to wear a permanent smile, and the company didn't understand why this was perceived as an infringement on their personal rights.

US conglomerate Honeywell put plans in place to close a plant in the eastern German city of Fürstenwalde — without consulting the works council or giving any thought to severance schemes, both of which are required by the Works Constitution Act, the legislation that governs the system of workplace labor relations in Germany.

Fashion chain Hollister, which is owned by Abercrombie & Fitch, used cameras to monitor its employees — and paid no attention to the issue of whether this was compatible with German data protection guidelines. After each shift, employees are frisked and their bags are checked as if they were potential shoplifters.

All of these companies have one thing in common: They have their problems with Germany's particular brand of capitalism, known as theSoziale Marktwirtschaft, or social market economy. They view employee representatives with suspicion, and they see the worker participation enshrined in the Works Constitution Act as a hurdle that has to be sidestepped. Furthermore, they get around Germany's dismissal protection laws by giving short-term contracts to as many workers as possible.

"In contrast to Germany's old and well-established industry, many of these companies are relatively new to the market," says Christoph Dörrenbächer, a professor for international business organization at the Berlin School of Economics and Law.

"It took Siemens 150 years before they conquered the international market, whereas Amazon and Apple did it in 15 years. They are not about to allow the side issue of worker participation to diminish their competitive edge," says the researcher.
Source:  Cowboys on the Rhine: US Firms Flout German Labor Practices, Der Spiegel
My online research on the failure of Wal-Mart in Germany lead to an interesting research paper by Andreas Knorr and Andreas Arndt of Universität Bremen.
Here is the abstract:
Clearly dominating the US retail market, Wal-Mart expanded into Germany (and Europe) in late 1997. Wal-Mart's attempt to apply the company's proven US success formula in an unmodified manner to the German market, however, turned out to be nothing short of a fiasco. Upon closer inspection, the circumstances of the company's failure to establish itself in Germany give reason to believe that it pursued a fundamentally flawed internationalization strategy due to an incredible degree of ignorance of the specific features of the extremely competitive German retail market. Moreover, instead of attracting consumers with an innovative approach to retailing, as it has done in the USA, in Germany the company does not seem to be able to offer customers any compelling value proposition in comparison with its local competitors. Wal-Mart Germany's future looks bleak indeed.
The authors of this study note the following four reasons for the failure of Wal-Mart in Germany:
"a fundamentally flawed entry-by-acquisition strategy,
a management by "hubris and clash of cultures"-approach to labor relations,
a blatant failure to deliver on its legendary "we sell for less – always", "everyday low prices" and "excellent service" value proposition, and
bad publicity due to its repeated infringement of some important German laws and regulations"
The whole paper is fascinating and is definitely worth a read. You can download the entire paper here.
Source: Why did Wal-Mart fail in Germany?, Andreas Knorr and Andreas Arndt, Universität Bremen
The moral of this debacle is that no matter how big a corporation is it can still fail if it is lead by stupid leaders and violates local customs and laws.
Disclosure: No Positions
You may also like:
Also checkout:
Target learns Canadians aren't like Americans, Marketwatch, Jan 15, 2015
Target's spectacular Canadian fail: A case study in what retailers shouldn't do, Financial Post, Jan 15, 2015