The following chart shows the contributors to China's growth and the composition of its imports over the years:
Click to enlarge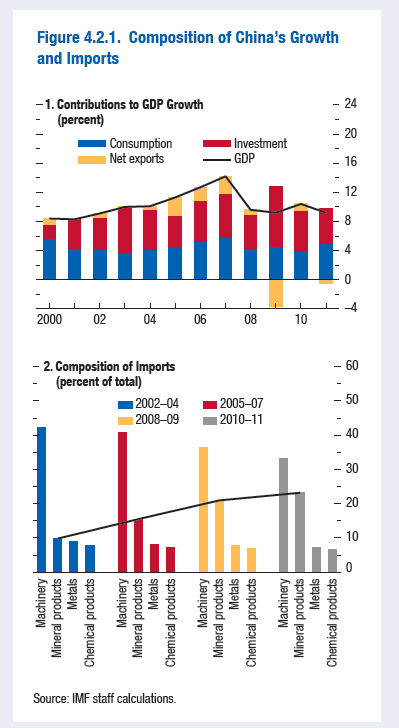 Source: World Economic Outlook,Oct 2012,  The IMF
Investment expenditures accounted for about half of China's GDP in the first decade of 2000 as China invested heavily in infrastructure development. As China builds up its infrastructure and the urbanization process continues investment will continue to a key driver of GDP growth.
China's machinery imports have been declining while the import of metals and minerals have been steadily rising. This shows that the country is increasingly dependent on the growth of domestic valued-added high-end manufacturing. This shift in China's import has a profound impact on the major exporters to China.
Related ETF:
iShares FTSE/Xinhua China 25 Index Fund (FXI)
Disclosure: No Positions