Here is an interesting chart showing the World's Busiest Passenger Airports in 2011:
Click to enlarge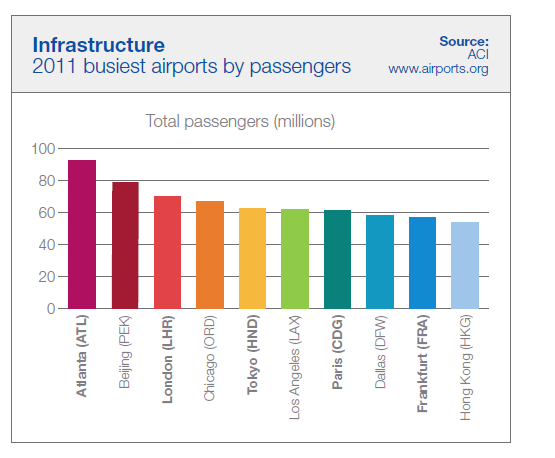 Source: Current Market Outlook 2012-3031, Boeing
Atlanta is the world's top airport with passenger volumes exceeding 90 million. It is surprising to see Beijing's airport at number two with about 90 million. This shows the increasing air travel in China. In addition to growing air traffic China is also expanding its high speed rail network,  express roadways and regular rail network. Truly China is kicking on all cylinders with respect to infrastructure development in transportation among emerging countries. In some categories such as the high-speed rail network China is even beating the developed world.  The rest of the airports in the list have traditionally served as top airports in handling passenger traffic.