As an emerging market economy Brazil has a lower unemployment rate than the U.S. In May, the unemployment rate in Brazil stood at a seasonally adjusted rate of 5.4%. Unemployment has been trending  downwards since the peak of over 13% in 2002 as shown in the chart below:
Click to enlarge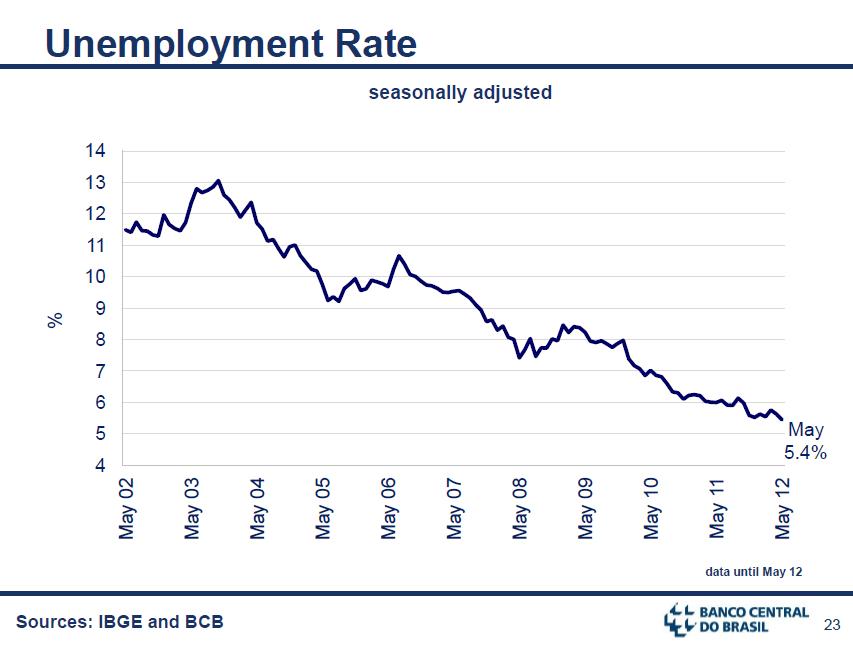 Source:  Brazil's Economic Chart Pack, August 2012, Banco Central Do Brasil
Compared to the Brazilian unemployment rate of 5.4%, the U.S. unemployment rate was 8.2% in May this year. Unemployment peaked during the recession and is slowly declining in the U.S.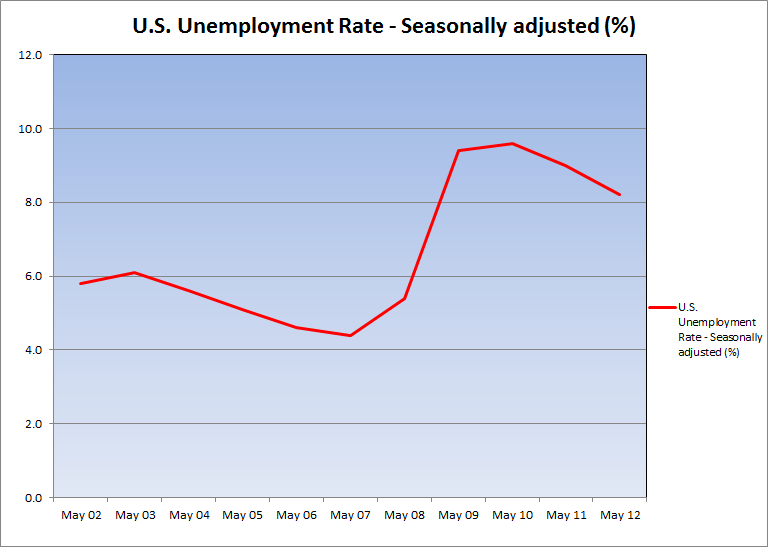 Source:  Bureau of Labor Statistics, U.S. Department of Labor