Here is an interesting chart showing all the mineral resources present in the country of Kazakhstan:
Click to enlarge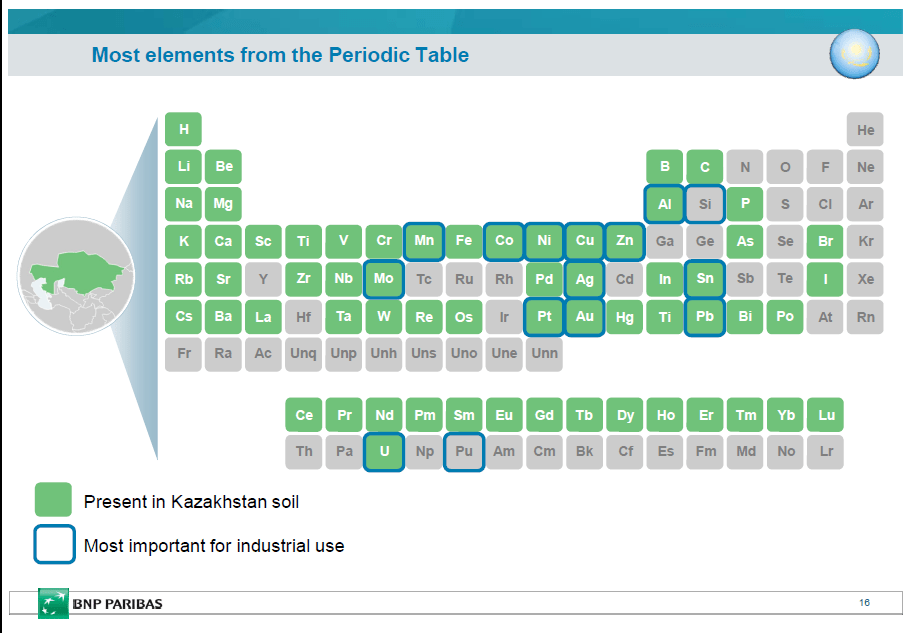 Source: The attractiveness of the Kazakhstan Market, BNP Pribas
In a post last year I noted:
Unlike other natural resources-based economies, Kazakhstan is unique in that 99 of the 110 elements in the Periodic Table of the Elements are present in the country. Oil, gas, uranium, zinc, tungsten, barium, silver, lead, chrome, copper, fluorites, molybdenum, and gold are some of the resources that are currently being extracted from the land. In fact, the country's vast mineral resources is estimated to be valued at over US$46.0 Trillions.
Related:
Top 20 Kazakhstan Companies by Market Capitalization
The Complete List of Kazakhstan GDRs
Disclosure: No Positions