The following chart shows the total debt as a percentage of GDP  among the ten largest OECD countries:
Click to enlarge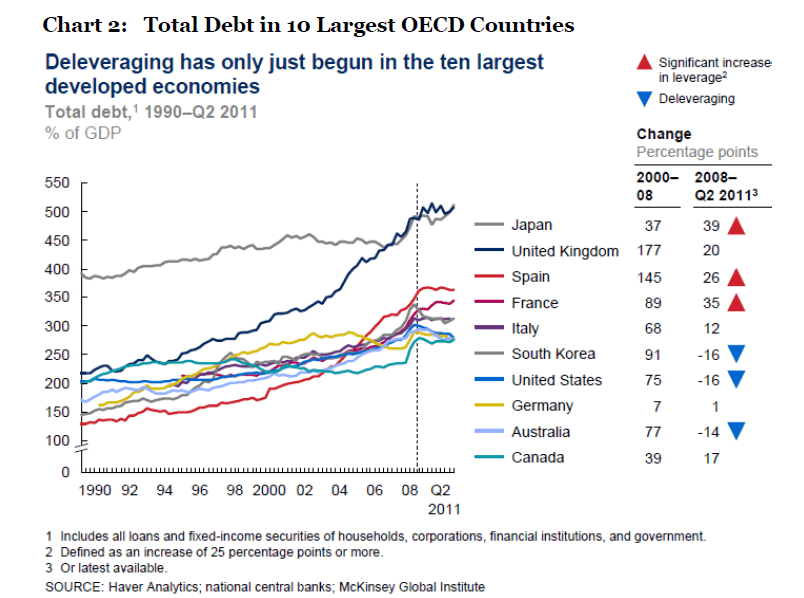 Source: The Absolute Return Letter 2012, Absolute Return Partners LLP
Australia, Canada and Germany have the lowest debt while Japan, UK and Spain have the highest debt as a % of GDP. The UK remains one of the most indebted countries in the world just slightly below Japan. Since the credit crisis of 2008, the deleveraging has been higher in the US relative to UK.
From an investment standpoint it is better to avoid highly indebted countries such as Spain, UK and Japan and focus on countries with less debt such as Canada, Australia and Germany.
Related ETFs:
iShares MSCI Canada Index (EWC)
iShares MSCI Australia Index (EWA)
iShares MSCI UK Index (EWU)
iShares MSCI Germany Index (EWG)
iShares MSCI Spain Index (EWP)
Disclosure: No Positions