Quoting Barron's, Blogger and fund manager Barry Ritholtz posted the following interesting chart on the performance of various asset classes since the March 2009 lows:
Click to enlarge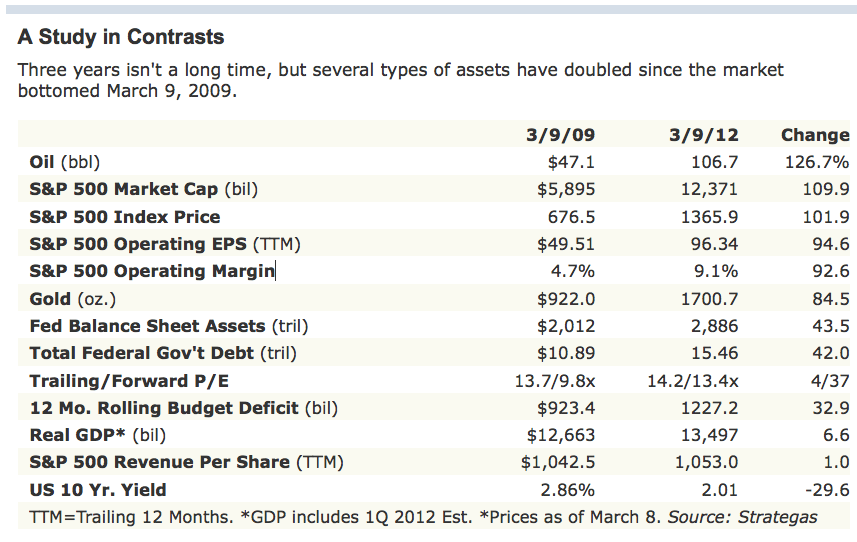 Source: Bottoms Up! From March 9, 2009 to Today, The Big Picture
I wanted to see how the various US-listed foreign banks have performed from March 9, 2009 to March 9, 2012. The table below shows that while most foreign banks traded on the New York Stock Exchange have recovered a few have not.
[TABLE=1057]
Note: Split-adjusted prices have been used for splits and reverse splits; Table includes most but not all of the foreign banks traded on the NYSE.
Data Source: Yahoo Finance
Despite undergoing reverse splits National Bank of Greece (NBG) and Bank of Ireland (IRE) are still down by double digit percentages. Among British banks Barclays (BCS) has performed better than HSBC (HBC). Overall emerging market banks have recovered strongly compared to developed market banks.
Disclosure: Long many of banks listed above.