The periodic table of investment returns for country indices annual returns from 2001 to 2010 are shown in the chart below:
Click to enlarge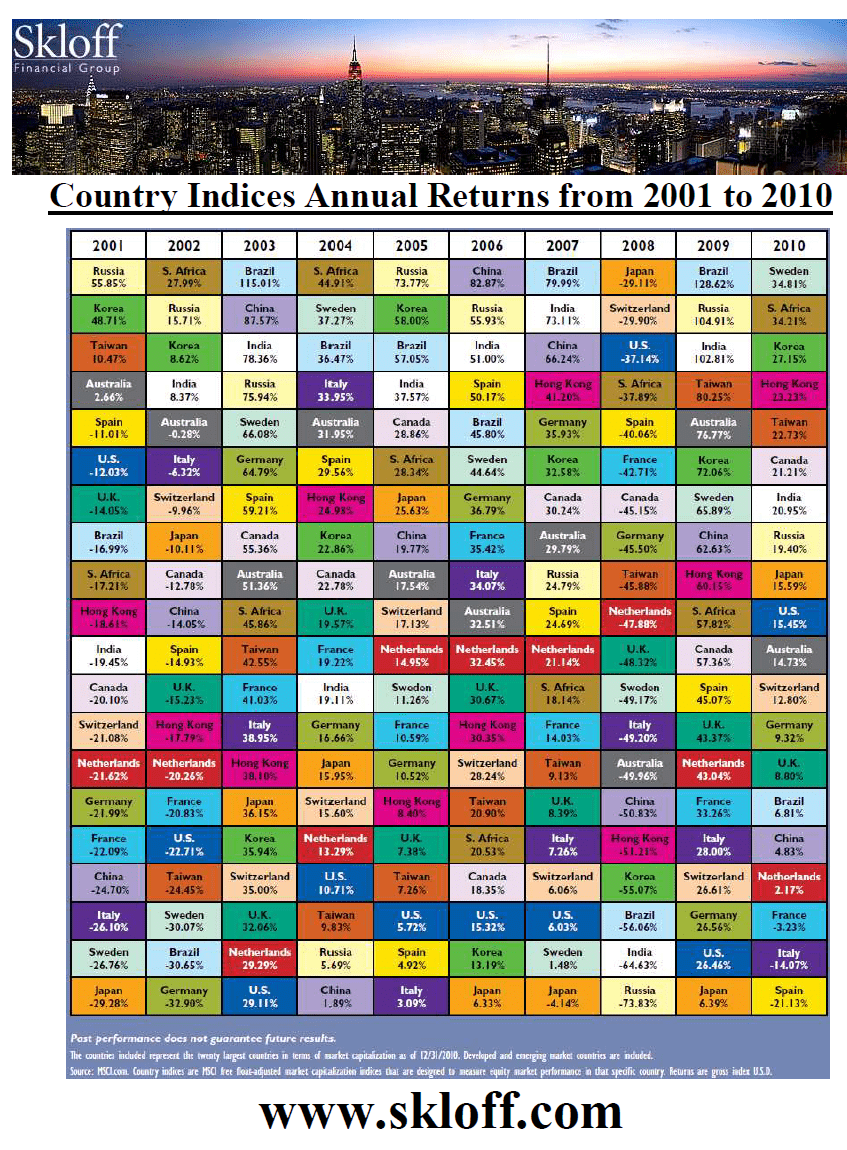 Source: Skloff Financial Group
Some observations:
In the Global Financial Crisis (GFC) of 2008, the BRIC countries were some of the hardest hit countries with the Russian market loosing nearly 74%. However in 2009, Brazil, India and Russia were the three best performing markets.
Though the crisis originated in the U.S. European and Canadian markets went down more than US markets in 2008.
For many years during the period shown, Brazilian stocks performed very well earning double-digit returns for investors. Similarly commodity-rich Australia has been a consistent performer in most of the years.
While the U.S. market held up well in 2008, the performance of the US markets was average in the majority of years.
Related ETFs:
SPDR S&P 500 ETF (SPY)
iShares S&P India Nifty 50 (INDY)
iShares MSCI Brazil Index (EWZ)
iShares MSCI Germany Index Fund (EWG)
iShares MSCI Canada Index Fund (EWC)
iShares MSCI Australia Index Fund (EWA)
Disclosure: No Positions