The latest edition of Global Finance magazine lists the top Chinese companies and banks in various categories. These top ranked firms are shown below:
a) Stars of China – Banks
[TABLE=662]
b) Stars of China – Companies
[TABLE=663]
Some of the key points mentioned in the Global Finance report include:
China Merchants Bank's (

CIHKY

) retail lending now accounts for more than one third of the bank's total lending portfolio.
Among the foreign banks operating in China HSBC (HBC) has the largest banking network in terms of total outlets and geographical reach with 100 outlets.
Industrial and Commercial Bank of China (

IDCBY

) has issued the largest number of credit cards by partnering with supermarkets, department stores and other merchants. As a result of this, the bank saw its credit card portfolio increase by 35.4% from the same period last year.
By buying Volvo, Geely has gained an edge over competitors in its goal to sell cars in North America and Western Europe.
Beer maker Tsingtao Brewery (TSGTY) profits in the first half of this year was up by about 30% relative to the same period last year.
In addition to holding  about 29% of domestic PC market, Lenovo holds about 10% the global market share.
CNOOC's (CEO) revenue and profits doubled year-on-year in the first half of the year and production also increased by 41%.
Goldwind's business is growing strongly due to China's big push into the renewable energy sector.
Huawei Technologies supplies telecom-related products and services to 45 of the world's top 50 telecom operators.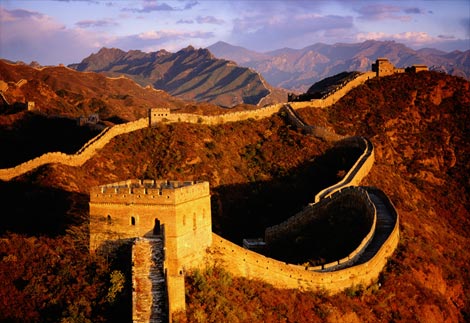 The Great Wall of China, Jinshanling