According to IMF estimates, the Brazilian economy is projected to grow 7.5% this year and 4.1% in 2011. Among emerging markets Brazil has recovered strongly from the financial crisis and the economy continues to grow. The following five charts show some of the reasons for the continued strength of the Brazilian economy:
Click to Enlarge
1) Ranking in Foreign Direct Investment (FDI)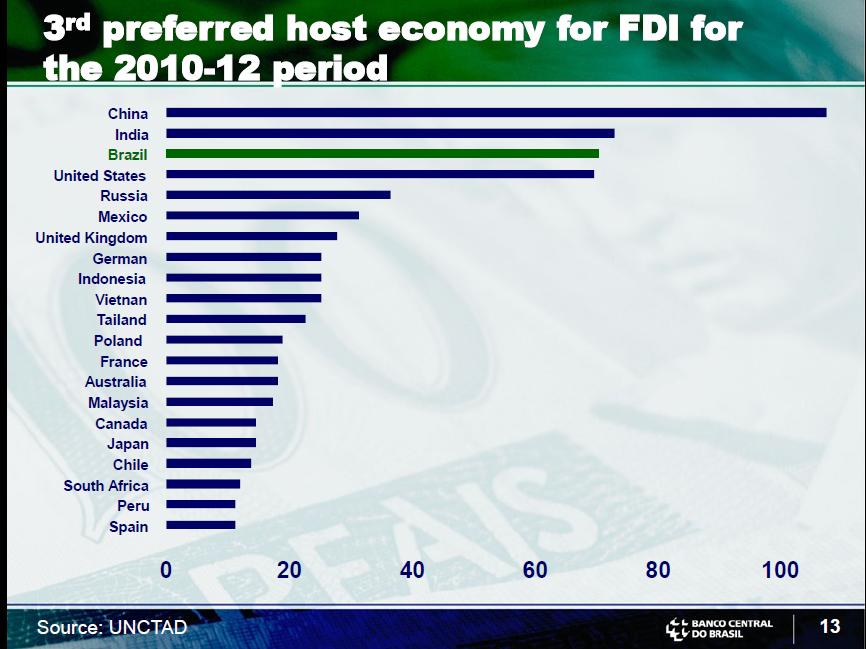 2) Diversification of Exports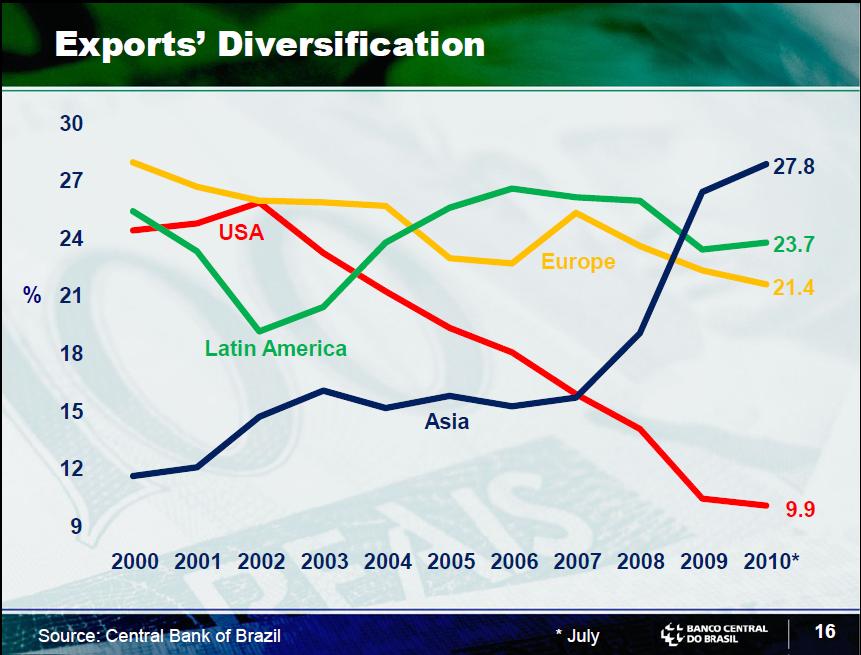 3) Jobs creation
4) Unemployment rate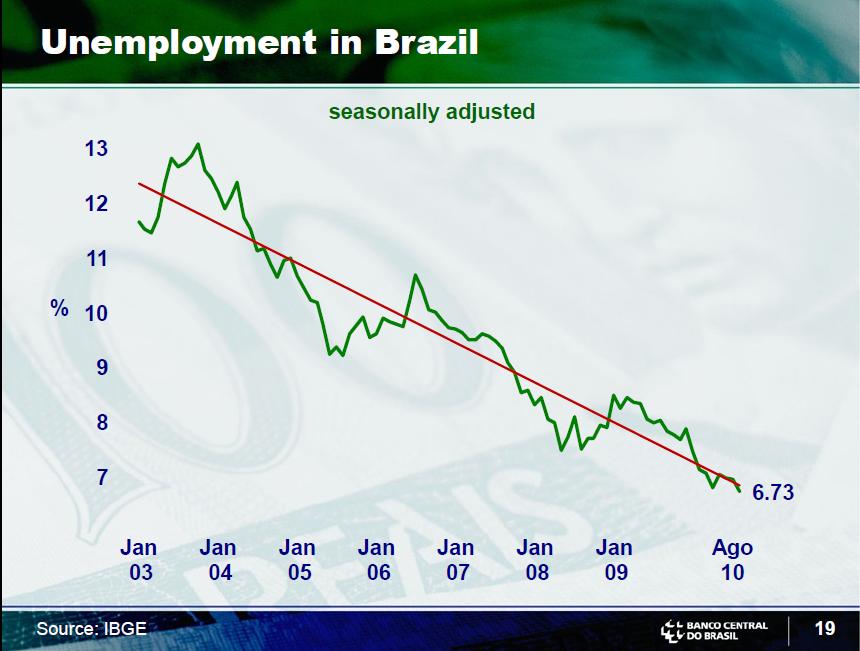 5) Comparison of Unemployment Rate between Brazil and other countries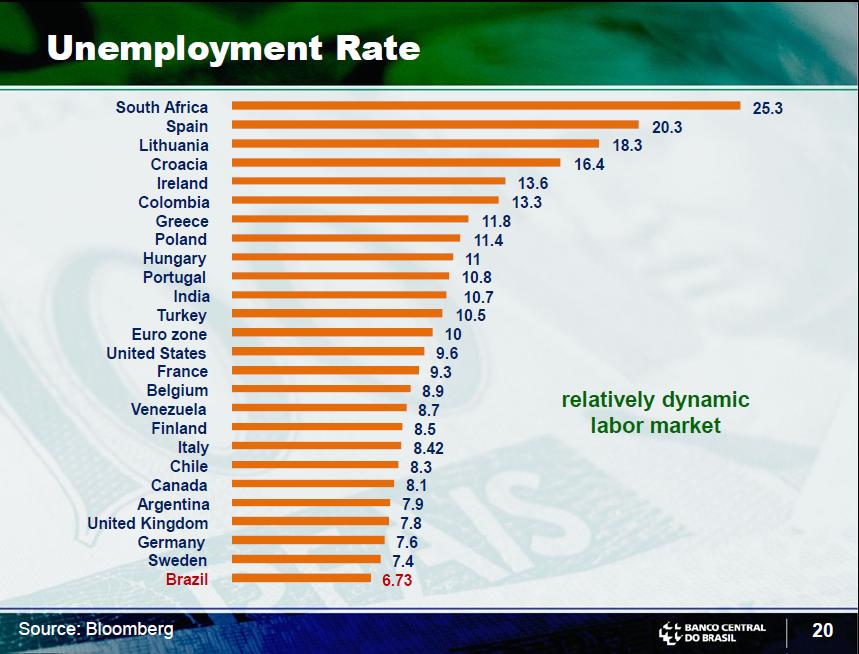 Source: Banco Central Do Brasil
It is surprising to see that the unemployment rate in Brazil is lower than most the rate in most developed countries and also other emerging countries such as India. From 2003 to 2009, about 36.0 million Brazilians have entered the middle class. Between 2010 and 2014 another 36.0 million is estimated to join the middle class. The level of poverty as a percentage of total population has fallen by nearly half to reach 15.3% in  2009. As a result of the incredible economic growth in recent years, the income inequality as measured by the Gini index has declined from 0.566 in 1998 to 0.509 last year.
Related ETF:
iShares MSCI Brazil Index Fund (EWZ)