USÂ  Federal Reserve Chairman Ben Bernanke received Grade C for preventing a global economic disaster but failing to see it coming. He also shares the blame for plating the seeds of the next crisis due to the growing massive US debt. In the Central Banker Report Cards 2009 by Global Finance, there was a handful of central bankers who got Grade A.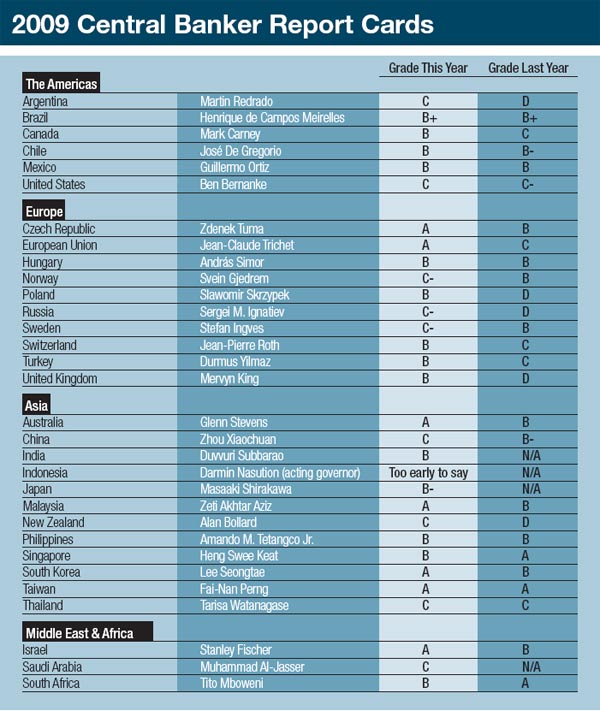 Source: Global Finance
Grade A was awarded to:
Zdenek Tuma of Czech Republic
Jean-Claude Trichet of European Union
Glenn Stevens of Australia
Zeti Akhtar Aziz of Malaysia
Lee Seongtae of South Korea
Fai-Nan Peng of Taiwan
Stanley Fischer of Israel
Incidentally Reserve Bank of Australia today  raised the interest rate to 3.25% from 3% , the first developed country to do so. Asian countries of Malaysia, South Korea and Taiwan weathered the credit crisis better due to the effective policies implemented by their central banks.