The unemployment rate in Canada for the month of June stood at 8.6% in June. This rate is 0.9% lower the rate in the U.S. for June when it was 9.5%.
Unemployment Rate in Canada for June,2009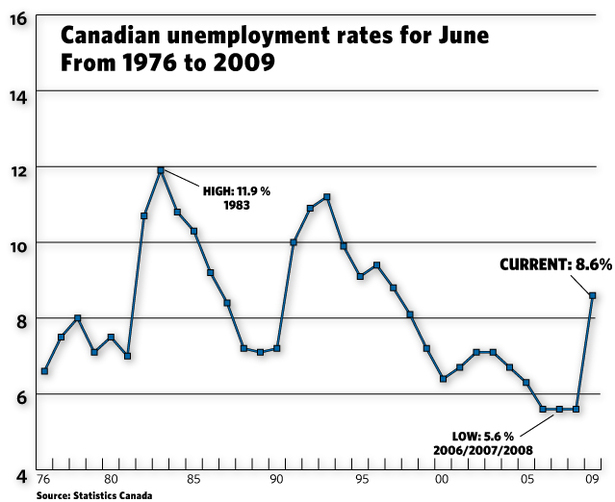 via The Star
It is interesting to note that the current US unemployment rate equals or exceeds the rate in some European countries. And now it is higher than the rate in Canada. Hard-hit sectors in Canada include construction, manufacturing and tourism. Due to the recession in the US lesser number of Americans are visiting Canada.