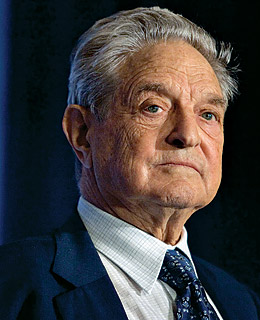 1.George Soros: Britain may have to seek IMF Rescue...George Soros, the man who broke the Bank, sees a global meltdown.
2. The Inter-American Development Bank could easily double its annual lending, given the global financial crisis, Luis Alberto Moreno, the bank's president, said ahead of an expected call on Sunday on the bank's shareholders to grant it its ninth capital increase since its inception 50 years ago. IADB confident on increased lending
3.Mining investment in Chile and Peru is expected to recover this year as global financial turbulence eases and metals prices start to climb.Investment in world's largest copper mining countries to pick up again this year
4.Unlike in the previous crises, governments across the region are highly pro-active in overcoming the downturn as they unveil stimulus packages – one estimate puts their pledges at close to US$700 billion – to keep their economies going. At the same time, the central banks are aggressively cutting interest rates, although in several countries there is little room left for rate reductions.US$700 billion and counting …
5.Accidents can happen Nasty accidents can happen when the US government pumps into the economy extra funds to half of the value of what the country makes in a year. Among them, mere fear of deflation can turn into the real horror of runaway inflation.