1.MOSCOW – Russia's Prime Minister Vladimir Putin has put his signature on one of the strangest mine prospector's pay-sheets drafted in the history of mining.
For companies such as listed and cash-rich Chinese goldminers Zijin Mining Group and Zhongjin Gold Corp, now experiencing almost vertical share-price takeoffs, Putin's message is to stay away, at least until the dust settles.Fool's gold
2. Speaking before the European Parliament on Wednesday, Mirek Topolanek described the stimulus measures and financial bailouts passed by US President Barack Obama as the "way to hell." EU President Says America is on 'Road to Hell'
3.ONCE it was a theory, then it became a hope, now it's a desperate plea. The notion that the developing nations of the world, particularly the Bric countries (Brazil, Russia, India and China) would take up the slack in global economic system is now officially gone.Why Bric countries are not taking up the slack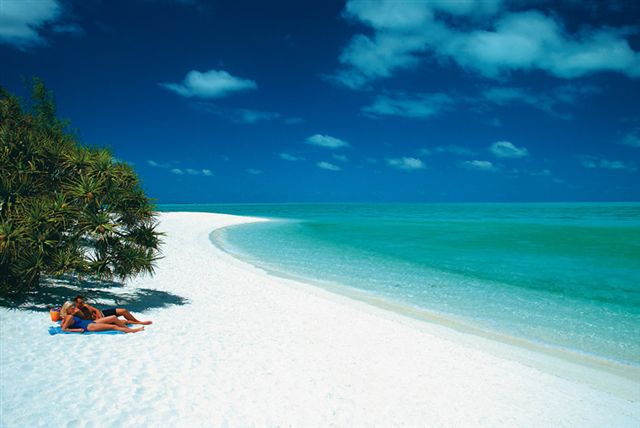 Photo: Heron Island, Queensland, Australia
4.The outbreak of the current crisis and its spillover in the world confronted us with the long existing but still unanswered question, i.e., what kind of international reserve currency do we need to secure global financial stability and facilitate world economic growth, which was one of the purposes for establishing the IMF?
There were various institutional arrangements in an attempt to find a solution, including the Silver Standard, the Gold Standard, the Gold Exchange Standard and the Bretton Woods system. The above issue, however, as the ongoing financial crisis demonstrates, is far from being solved, and has become even more severe due to the inherent weaknesses of the current international monetary system. Reform international monetary system
5.MANILA, PHILIPPINES – South Asian countries can weather the global financial crisis by taking both short- and long-term measures to stimulate their economies, says a new study commissioned by the Asian Development Bank (ADB). South Asia Can Weather Economic Crisis, Says New Study
6.Latin America and the Caribbean see slower growth in next four years – IDB surveys leaders in the region about the impact of global financial crisis.Latin American and Caribbean leaders expect per capita income to fall or grow moderately in the 2009–2012  period and governments to rely more on financing from international institutions, according to a survey by the Inter-American Development Bank (IDB). The expectations contrast sharply with the recent economic performance in the region, where product per capita grew 4.1 percent annually in the past five years.
7.Mumbai, March 25 The Obama administrationâ's recent plan to cleanse toxic assets of up to $1 trillion from the US banks has stoked Foreign Institutional Investors (FII) interest in Indian stocks.US move on toxic assets whets FII appetite for Indian stocks again