Amazon(AMZN) is one of the survivors of the dot-com era and has recovered strongly in the past few years as one of the major online retailers. The stock price has appreciated substantially over differ periods:
5-year return: 267%
10-year return: 2526%
Since IPO return: 46993%
Note: Returns shown above are as of June 17, 2016
AMZN closed at $706 a share on Friday. At this price, the stock is incredibly expensive with a P/E ratio of 296. Despite this, analysts and investors have high expectations for further growth on many lines of its business units including the Amazon Web Services. Hence investors are bidding up the share price.
The chart below shows the 10-year return:
Source: Yahoo Finance
Amazon has come a long way since its inception and its IPO in 1997. The following cool graphic from the Journal shows how diversified the online retailer is today:
Click to enlarge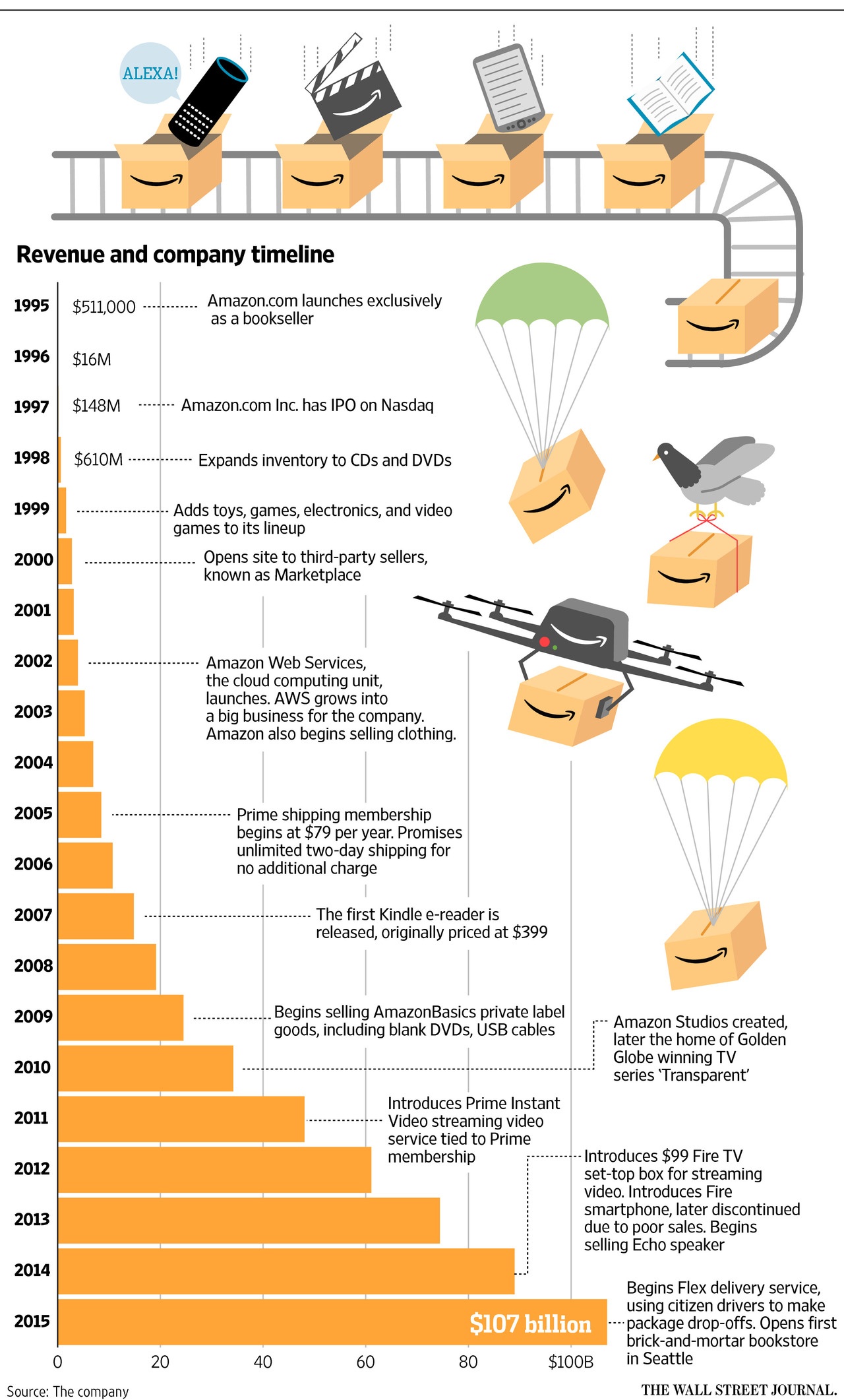 Source: How Amazon Has Diversified, WSJ, June 1, 2016
Also see:
Disclosure: No Positions